C.J. Spiller on lack of playing time: 'There's nothing I can change'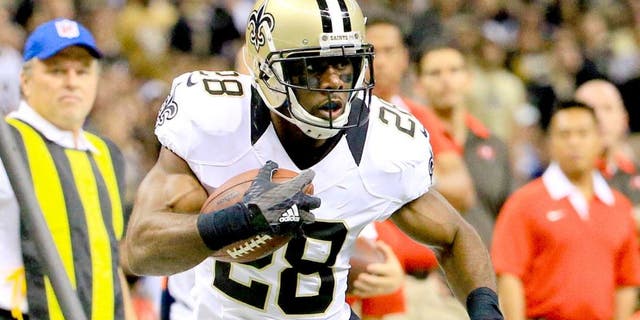 Sep 20, 2015; New Orleans, LA, USA; New Orleans Saints running back C.J. Spiller (28) carries the ball against the Tampa Bay Buccaneers during the second half of a game at the Mercedes-Benz Superdome. The Buccaneers won 26-19. Mandatory Credit: Derick E. Hingle-USA TODAY Sports Derick E. Hingle USA TODAY Sports
It's no surprise that C.J. Spiller doesn't have an answer for his lack of playing time over the past few games, but he says that he's simply staying ready for when his number is called.
As Mike Triplett of ESPN reported, Spiller stated that he feels good and is consistently ready to go, but can't do much about his number of snaps.
"I go in when I'm told to go in. There's nothing I can change," Spiller told ESPN. "I know what I can present to this league. So it's the same questions, [but] there's no different answer. That'd be something, I guess for upstairs to answer, not me.
"I haven't went up there and asked for an explanation. Obviously, there has to be a reason behind it. ... But I feel good, and I stay in-tuned into the game so when I am called upon I'm ready to go out there and play."
It's been an interesting start to Spiller's time in New Orleans, as he hasn't exactly filled up the box score through nine games. In total, he's received 22 carries for just 86 yards, and has caught 24 balls for 198 yards and two touchdowns.