BYU has dusted off some former heroes to fill its coaching staff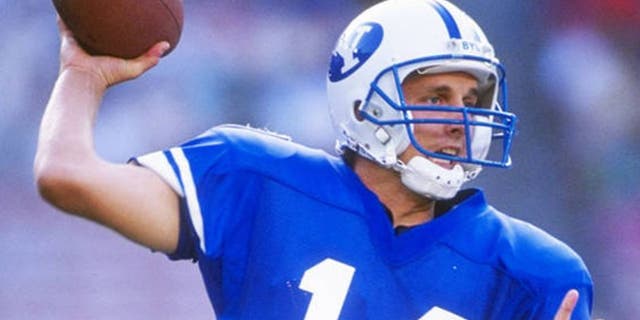 NEWYou can now listen to Fox News articles!
It's almost destiny, in a sense, to hire former players to fill current coaching positions. Kalani Sitake was a running back for BYU once upon a time, and everyone remembers now offensive coordinator Ty Detmer during his playing days.
These guys are familiar with the BYU football program -- but is that a good thing? For every alma mater success in the coaching ranks, there seems to be a failure, or someone who may not have been qualified for the gig if you took away their playing history.
Deseret Morning News has an interesting take, as it compares BYU's current football situation, for better or worse, to a pop-culture phenomenon. Check it out.