BYU defense hyper-focused on turnovers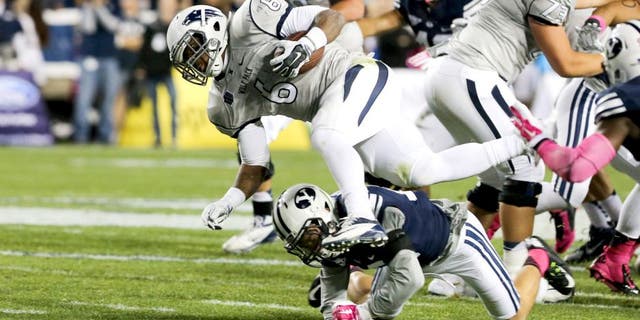 NEWYou can now listen to Fox News articles!
Bend, but don't break. That's been BYU's mantra on the defensive side of the ball thus far in 2015, and for the most part, it's worked.
The Cougars are among the nation's leaders in takeaways.
"We've continued to work on leverage, discipline, tackling, assignments and communication," Bronco Mendenhall said Monday. "It's coming along step by step."
BYU had picked off opposing quarterbacks nine times, good for No. 7 in the country. Safety Kai Nacua is tied for second in the nation in picks with four.
(h/t Deseret Morning News)