Byron Scott questioned Lakers' manhood before their upset of Warriors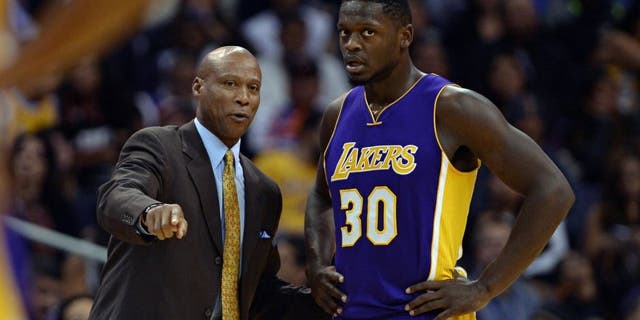 Byron Scott's coaching acumen has been questioned many times during his first season at the helm of the Lakers. He's been heavily criticized about the way he's handled rookie D'Angelo Russell and second-year forward Julius Randle.
Scott silenced some of those critics after Sunday's shocking win over the Golden State Warriors. But it wasn't what he did drawing up plays or substitution patterns that really hit home for the Lakers.
Rather it was what he said to the team before the game.
Whatever you gotta do to get results, Byron.