Byrd confident, understands role as he joins Giants in pennant chase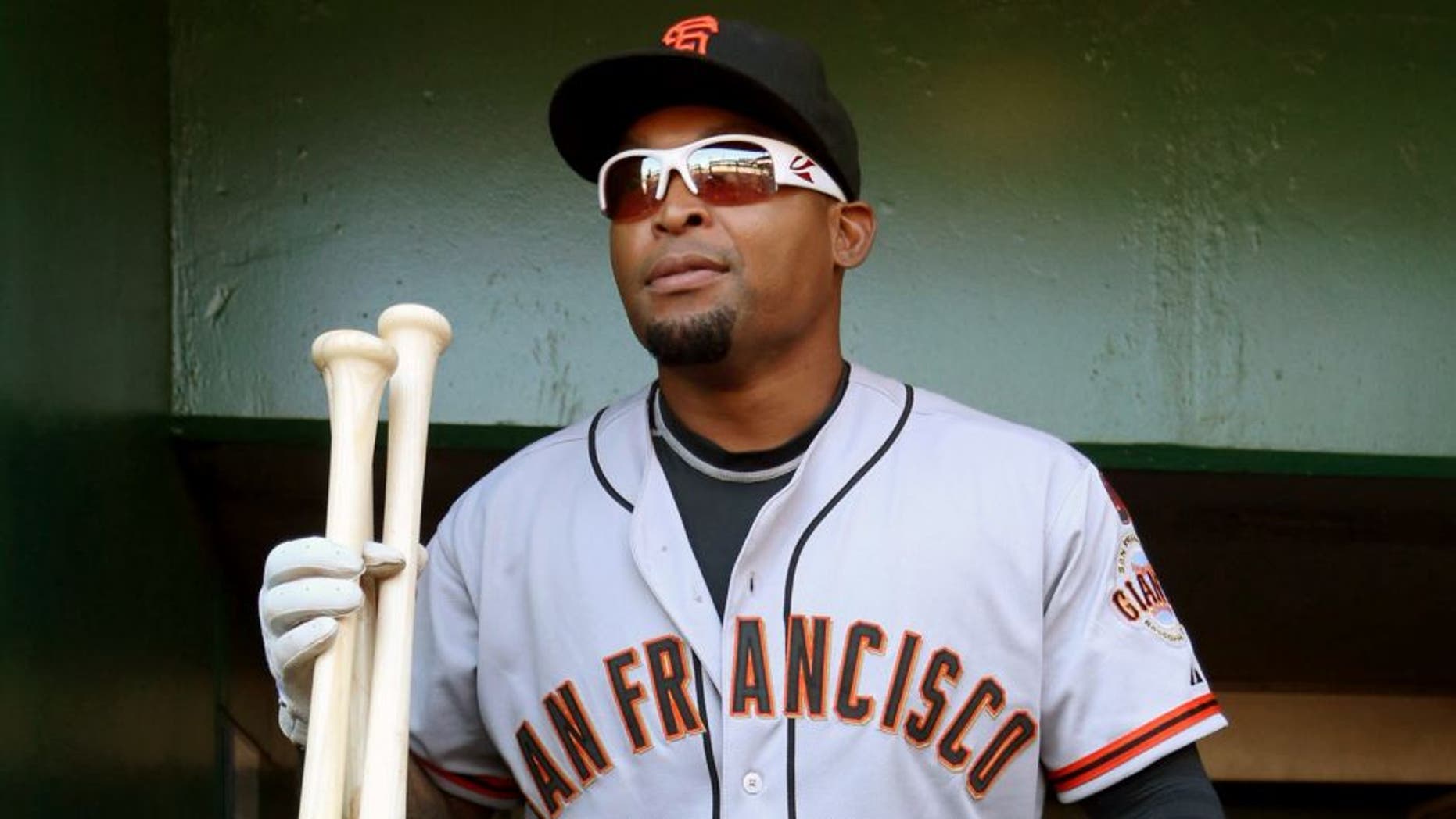 Marlon Byrd has played for seven teams in the past four years, which has hardened him to quickly adjust to playing with his latest team, the San Francisco Giants.
"I know what I need to do," said Byrd, who is now 37 years old and in his 14th season in the majors. "I know I don't need to come over here and be Superman. I just need to play my game and help this team win games."
Ironically, Byrd played a heroic role in his debut with the Giants, who acquired the veteran outfielder from the Cincinnati Reds off a waiver claim last Thursday.
Facing the Pittsburgh Pirates, one of his former teams, Byrd helped boost the Giants to a 6-4 victory in his first game with the team by going 3 for 5 with a home run, a double, and two RBI.
"We're excited that he was available. We needed help," Giants manager Bruce Bochy said of Byrd. "We lost almost all our outfielders. With his time in the big leagues, he's done some traveling. It makes it a lot easier."
Joining a new franchise in the middle of the season is nothing new for Byrd, as he has been traded by the team he started the season with in three of the last four seasons.
"It's fun," Byrd said of adjusting to playing with a new team. "This isn't something that I'm nervous doing."
With their rival Los Angeles Dodgers struggling lately, the Giants have pulled within 1 ½ games of first place in the NL West, which presents Byrd with an opportunity to be a part of a division-winning team after playing with the NL Central-cellar-dwelling Reds.
"I think part of it is the guys on your club making these guys comfortable. That's the major part," Bochy said. "The second part is the guys coming over. Is he comfortable? Marlon's had experience with this.
"Now he's in a pennant race. Any player is going to be excited about that. That helps us out."
(h/t MLB.com)