Buzz: Rap ambassadors for everyone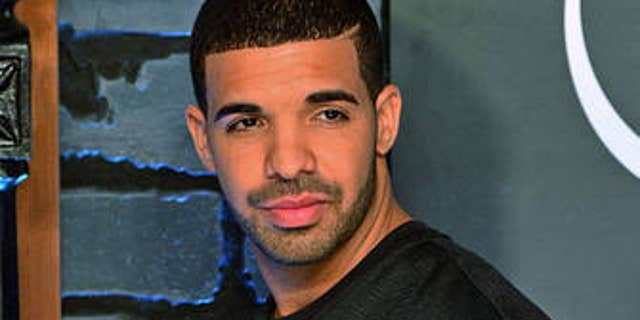 The Toronto Raptors on Monday announced that rapper Drake would be joining the team as a global ambassador.
A Toronto native, Drake will bring a sense of swag to the Raptors that has been missing for quite some time, and in the process, he'll also help redesign their uniforms -- though, if he really had any sense about him, he'd be looking to change the name altogether.
Regardless, I think it's a swell idea -- akin to the Nets' former partnership with Jay-Z -- and it's a lead other NBA teams should follow. But the task of deciding which rapper should serve as each team's ambassador is a challenge, and teams have things like training camp to worry about right now.
Fortunately, I'm here to help with a suggestion for which rapper would make the ambassador for each team in the league:
EASTERN CONFERENCE:
Miami Heat: Flo Rida gets the nod, narrowly beating out Rick Ross and Uncle Luke, but don't think we won't change our minds in a heartbeat if his posse keeps getting kicked out of games:
Brooklyn Nets: Jay-Z
New York Knicks: Nas
Indiana Pacers: Mike Epps, who is already cool with George Hill:
Chicago Bulls: Kanye West
Atlanta Hawks: Outkast
Boston Celtics: Marky Mark:
Milwaukee Bucks: Coo Coo Cal
Philadelphia 76ers: The Roots
Toronto Raptors: Drake
Detroit Pistons: Eminem, but be careful how often you let him in front of a TV camera:
Washington Wizards: Wale
Cleveland Cavaliers: Bone Thugs-n-Harmony
Charlotte Bobcats: Petey Pablo, but keep your shirt on, please.
Orlando Magic: Dangeruss, the inspiration behind James Franco's character in Spring Breakers:
#DANGERUSS AND #JAMESFRANCO ON DA SET OF #SPRINGBREAKERS @JamesFrancoTV @SpringBreakers_ @springbreakers @ComplexMag pic.twitter.com/Ib3NeAna
-- DANGERUSS (@DANGERUSS727) February 7, 2013 WESTERN CONFERENCE:
Oklahoma City Thunder: Josh Sallee, who already has Kevin Durant's vote:
Los Angeles Clippers: Kendrick Lamar
Memphis Grizzlies: Three 6 Mafia
San Antonio Spurs: Tony Parker. He's going to need something to go back to once his hoops career is over:
Golden State Warriors: Digital Underground
Los Angeles Lakers: Ice Cube, who was not a fan at all of Dwight Howard leaving this offseason. Plus, with him in the front office, every day will be a good day.
Denver Nuggets: Peyton Manning:
Dallas Mavericks: Cowboy Troy
Houston Rockets: Slim Thug, who already seems to fancy himself a great NBA ambassador for the city
Utah Jazz: The Mormon Tabernacle Choir? DJ Jazzy Jeff? OK, fine, Delirious Miles:
Portland Trail Blazers: Macklemore, but he goes straight to the Sonics once they return to Seattle
Minnesota Timberwolves: Atmosphere
Phoenix Suns: Riff Raff. The guy drops Dan Majerle references into his songs, I don't know what more you could ask:
New Orleans Pelicans: Lil' Wayne
Sacramento Kings: Shaq
Got a better suggestion? Leave it in the comments.
Now, for some links:
- Toronto will host the 2016 NBA All-Star Game , eh?
- The NBA is also likely going to ditch the 2-3-2 format in the Finals.
- Apparently A-Rod still has a couple supporters:
Dominican flags out in force supporting A-Rod at his hearing pic.twitter.com/uxNywkHFFe
-- Brian Lewis (@NYPost_Lewis) September 30, 2013 - Western Kentucky's strength coaches are insane:
- A guy wearing a shirt promoting a high-class prostitution site spoiled a record-setting ending at the Berlin Marathon.
- Bryce Harper plans to get " as big as a house " this offseason.
- DeAndre Jordan is weird:
- Celtics forward Brandon Bass learned to swim with some little kids:
- What were the most popular NFL jerseys in London?
- Three of the Bucs' losses have come after the team had a win probability of 95 percent or better in the last five minutes.
- Three blind swimmers made the swim from Alcatraz to San Francisco -- or at least they think they did:
- Arizona State will be wearing this hideous get-up on Saturday:
Here it is Sun Devil Nation! We're ready to take the field in these Saturday! Forks Up!! pic.twitter.com/v5365dbteU
-- Todd Graham (@CoachGrahamASU) September 30, 2013 - Lolo Jones is eating 9,000 calories per day in preparation for the Winter Olympics.
- The Bears thought a former teammate was tipping his new teammates off on stunt calls, but Lions coach Jim Schwartz isn't buying it .
- Torrey Smith had an awesome pregnancy announcement on Instagram:
- Todd Helton thanked Rockies fans with a full-page ad in the Denver Post:
Todd Helton takes out a full-page ad in the @denverpost to thank @Rockies fans: http://t.co/DJ9qx9I6SH pic.twitter.com/rbQ794mSuu
-- MLB Fan Cave (@MLBFanCave) September 30, 2013 - Cool sweater , Graham Glasgow.
- After tearing his ACL for the second time, Florida defensive tackle Dominique Easley will test out the NFL instead of returning to the Gators.
- Andrew Bynum cut his hair:
Look who showed up to media day with a fresh cut : http://t.co/VOHiXtTVKZ pic.twitter.com/zqiEmdiXmX
-- Ballislife.com (@Ballislife) September 30, 2013 - Mike Leach reacts to "Popcorn Guy" from Saturday's Washington State game:
- The NHLPA voted to approve hybrid icing , effective immediately.
- Tennessee fans have a message for the recently-fired Lane Kiffin.
- Stephen Colbert takes on the NCAA's targeting rule:
- North Carolina's P.J. Hairston pranked teammate Marcus Paige: