Butler mascot "Blue" dies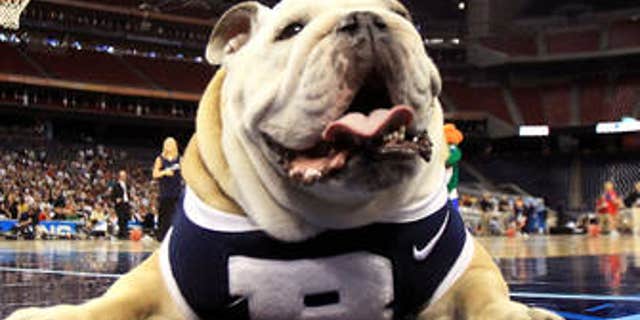 Blue II, the 9-year-old former Butler mascot, has died from congestive heart failure.
Butler posted the news on Blue II's blog , where the pup chronicled his experiences in the program. Blue II accompanied the Bulldogs to two NCAA Championship games.
The animal retired from official mascot duties in May and was replaced by Blue III.
"Blue really galvanized the pride and tradition of having a live mascot at Butler," said Michael Kaltenmark, Blue's caretaker. "His daily presence on campus, online, and at everything from athletic events to black tie galas made him a living and breathing fixture of the Butler brand. He was born for the role."
Blue II posted a message from the grave.
How do I know that all dogs go to heaven? Because I'm there now. It's been a great ride. Thank you all, God bless @butleru , and #GoDawgs
-- Butler Blue II (@ButlerBlue2) September 3, 2013
Thanks for the memories, Blue. Enjoy that great big fire hydrant in the sky.