Butch Jones: Eric Striker confrontation 'overblown'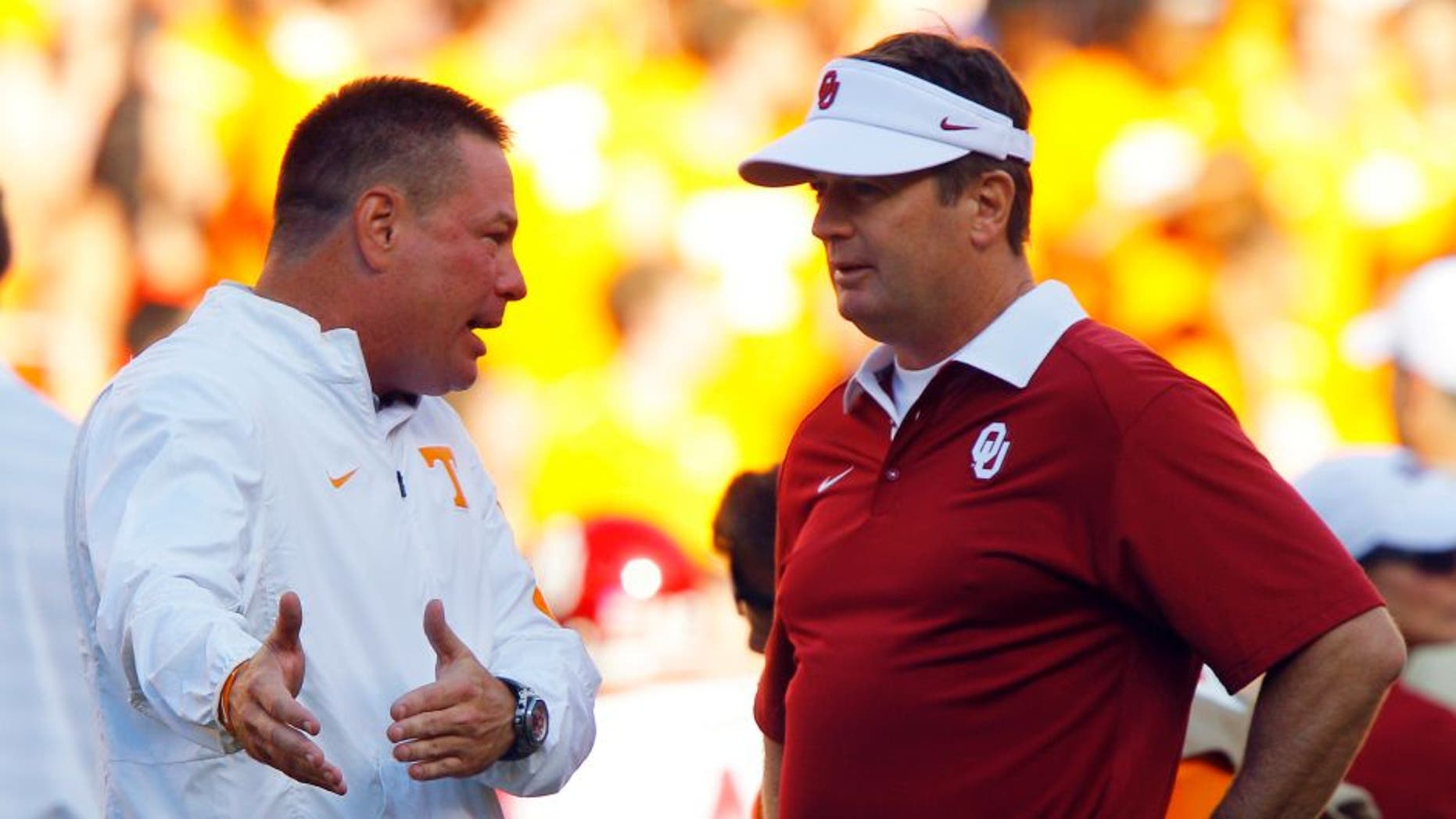 A lot of people have made a big deal about Eric Striker and Hatari Byrd's behavior after Saturday's win against Tennessee.
Byrd was seen giving an obscene hand gesture. Striker was taunting fans and students. Striker's behavior apparently upset Vols' coach Butch Jones, who confronted Striker after the game.
"First of all, I think that's overblown," Jones said at his weekly press conference. "I have tremendous respect for Eric Striker. I think he's one of the best football players in all of college football. I told him he's a heck of a player and leave this place with class. To me, I would respect that if an opposing coach said that to our players. That's wanting to respect your opponent."
Meanwhile, Oklahoma quarterback Baker Mayfield took a different approach.
"I just went over and tried to find (Tennessee QB) Josh Dobbs and say, 'Good game,' because he played his butt off," Mayfield said. "I said, 'Good game,' to him and then went with my teammates and celebrated."
MORE FROM FOX SPORTS SOUTHWEST:
- PHOTOS: Cowboys Cheerleaders Auditions
- Ranking NFL quarterback salaries
- Highest paid player on every NFL team