Burrows believes in Canucks' controversial moves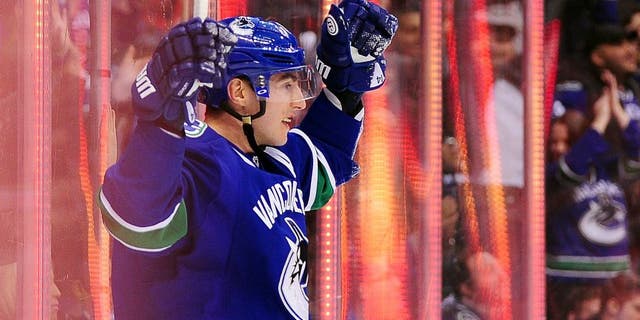 The Vancouver Canucks upset their fanbase this offseason with a number of controversial moves. First, they traded goaltender Eddie Lack to Carolina for a pair of draft picks, a move Canucks fans see as getting next to nothing for a valuable net-minder. Then they sent Nick Bonino and prospect Adam Clendening to Pittsburgh for Brandon Sutter and subsequently signed Sutter to a five-year extension.
The moves are a part of what Canucks president Trevor Linden called a "transition period", but right wing Alexandre Burrows told NHL.com that he believes the moves were great decisions by GM Jim Benning.
"With the goalie controversy we had with Luongo and Schneider, they didn't want to have a similar controversy with Miller and Lack," Burrows told NHL.com. "They signed Ryan Miller for three years, but Lack had a strong finish to the season when Miller was out with a knee injury. They traded Lack away and there were some fans who wanted a better return on the trade, but was it possible? They're not on the phone like the GM."
Burrows claimed he, like management, believes Sutter can become a cornerstone player for the Canucks despite the fact that Sutter has never scored more than 21 goals in a season. Burrows is so confident in the team as a whole that he said the playoffs are not out of the question for the 2015-16 Vancouver squad.
"There's so much parity. We have a lot of good pieces in Vancouver," Burrows told NHL.com. "The [Sedin] twins are going to be good, [Radim] Vrbata's going to have another good year, I'm going to have a good year, we have a lot of good young guys coming up. So I see it as another year where we have to have guys that will push the right way.
"We'll have good team chemistry, have 20 guys on the same page that will have the same goal. If we do that, we're as good as anybody else."
(h/t NHL)