Burnett to be activated, Pirates to skip Gerrit Cole's start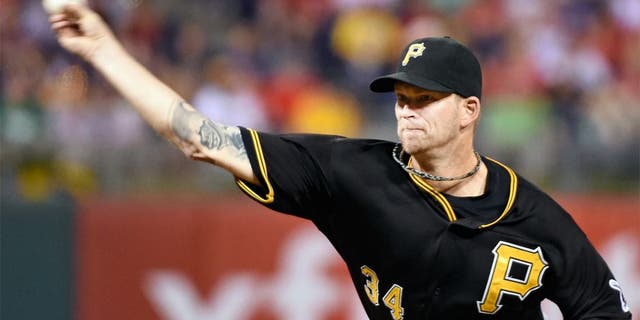 The Pittsburgh Pirates will skip their All-Star starter's spot in the rotation this week - but plug in another.
Gerrit Cole, who has logged 180 2/3 innings, has already surpassed his career-high in innings by more than 42 IP from a season ago.
"He's already past his workload," Hurdle said via the Pittsburgh Post-Gazette. "We'll find a way to unplug him for a start. ... We've had it mapped out for a while. He's good with it. He understands the situation, and he wants to finish the season."
Stepping up in his place will be A.J. Burnett, who was placed on the disabled list July 31 with a flexor strain in his right elbow.
On the season, Burnett is 8-5 with a 3.05 ERA while Cole owns a 16-8 record with a 2.54 ERA.
(h/t Pittsburgh Post-Gazette)