Buoyed by condition of knee, 49ers' Bowman seeking strong finish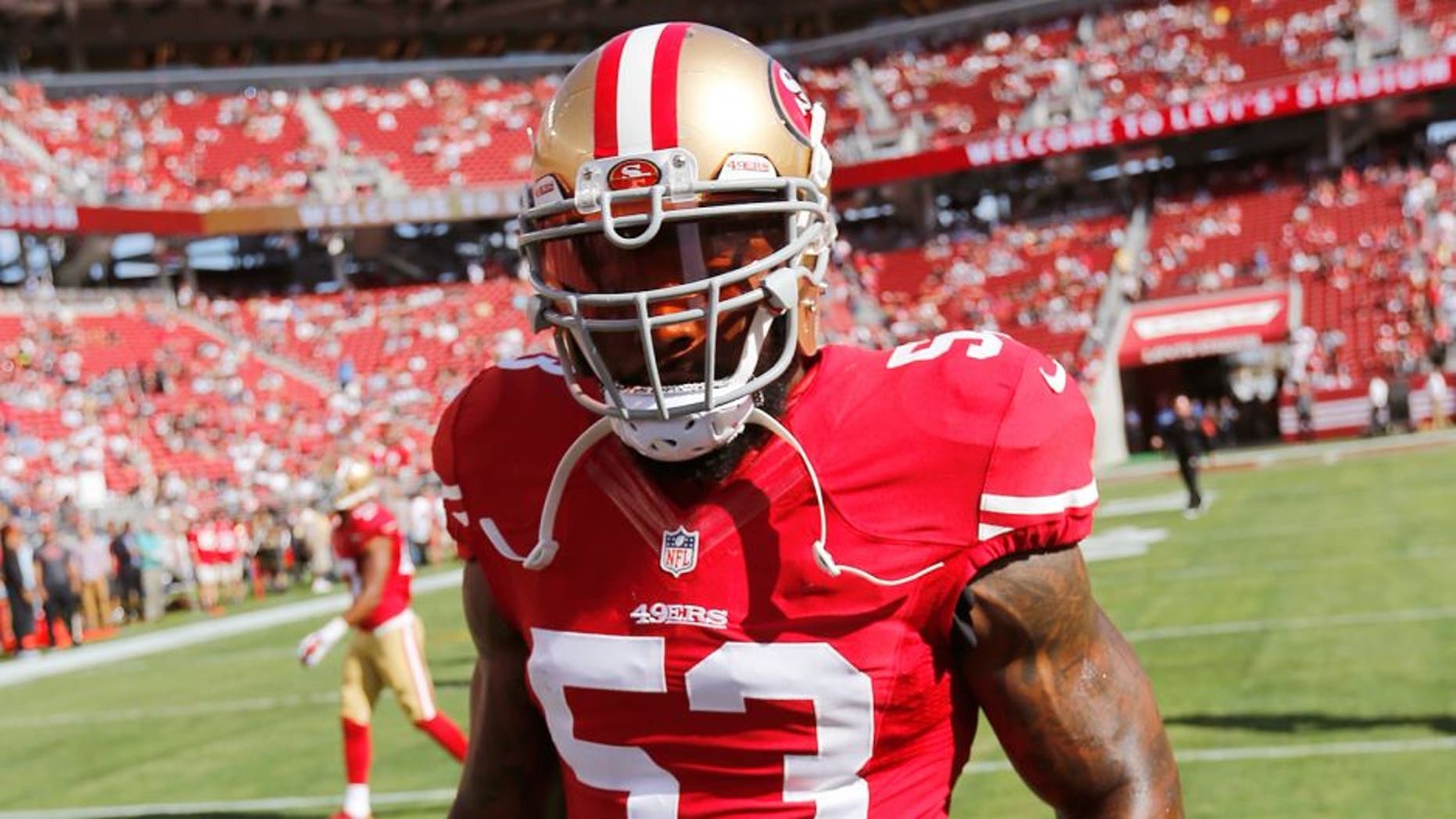 Linebacker NaVorro says his knee is no longer holding him back. Michael Zagaris Getty Images
Coming off one of his best games of the season and well rested after a bye, San Francisco 49ers linebacker NaVorro Bowman is expecting a strong finish to the season.
The main reason for Bowman's optimism is his health. A knee injury that caused him to miss the entire 2014 campaign and held him back earlier in the season no longer seems to be a concern.
"I'm just more confident, just reacting a lot faster and understanding what teams are trying to do," Bowman told the team's official website. "I'm able to react when I need to. I can go into those piles and curl up the way I want to curl up and make those tackles.
"Early on in the season, I was a little hesitant diving into those piles because I hadn't done it in so long," Bowman added. "It's just really exciting to see."
Bowman recorded seven tackles and notched his first sack since the season opener in San Francisco's 17-16 victory over Atlanta prior to the bye. He led a defensive effort that held Devonta Freeman, the league's leading rusher at the time, to 12 yards on 12 carries.
"It's just me being able to go out there and bounce around as quickly as I need to," Bowman said. "Early in the season, I don't think I was getting to the ball or reacting as fast as I wanted to."