Bulls reportedly trade Jimmy Butler to Timberwolves for package of players, No. 7 pick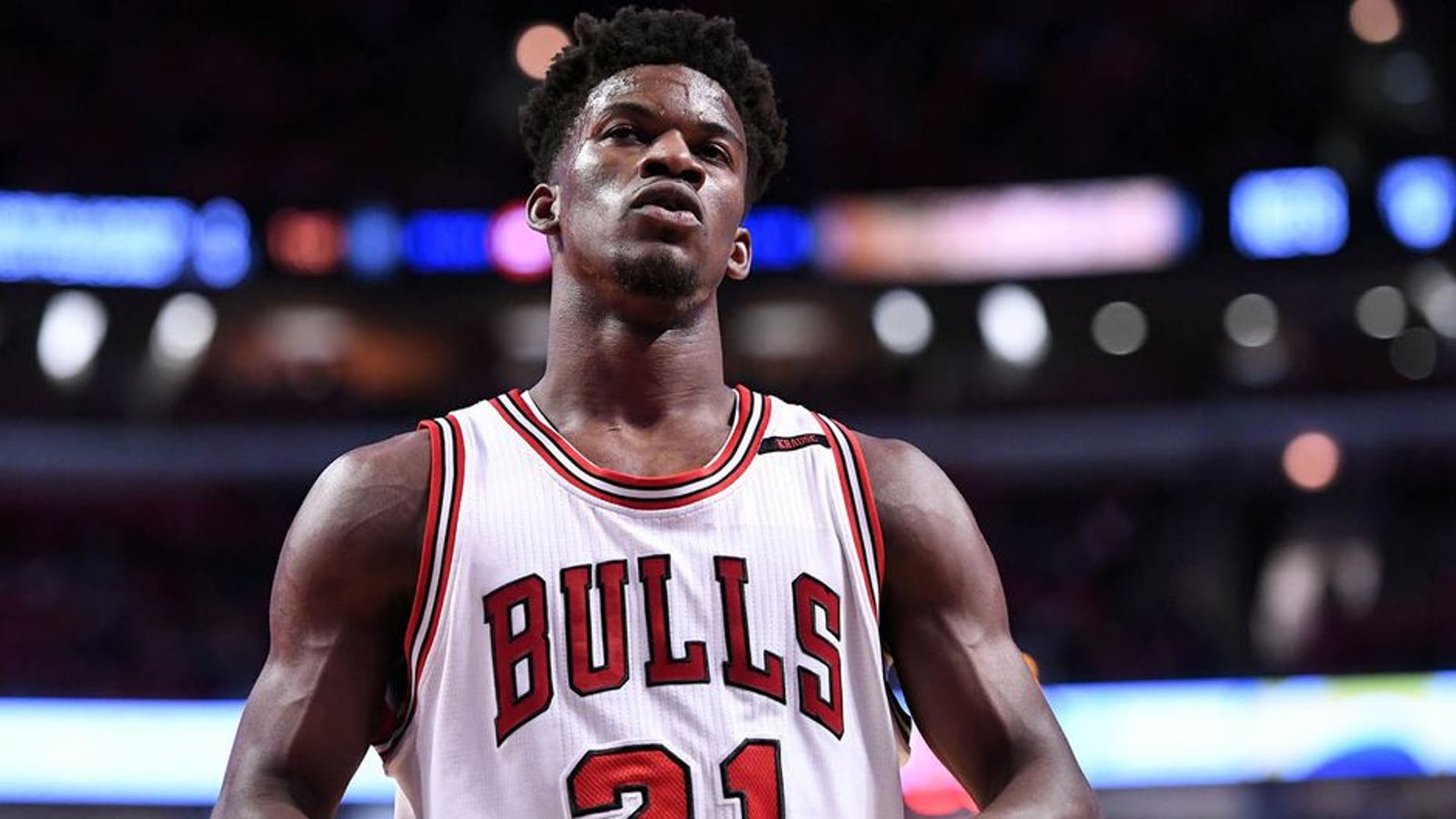 The Chicago Bulls sent All-Star guard Jimmy Butler and the 16th pick to the Minnesota Timberwolves for guards Zach LaVine, Kris Dunn and the seventh pick during Thursdays NBA Draft in a blockbuster move, according to multiple reports.
The trade reunites Butler with head coach Tom Thibodeau, who coached Butler for his first five years in the league before joining the Timberwolves last season. Butler, one of the games best two-way players, has been the subject of trade rumors the past few months, most recently being linked to the Cleveland Cavaliers.
Butler averaged 23.9 points, 6.2 rebounds and 5.5 assists last season and was named to his third consecutive All-Star Game.
The Bulls got back youth and athleticism in the deal. LaVine is one of the games most explosive players and has quietly become a consistent scorer. He averaged a career-high 18.9 points last season, the third consecutive time hes upped his scoring average, while shooting 46 percent from the floor and 39 percent from deep.
Dunn was taken with the No. 5 pick in last years draft but struggled to get consistent playing time in his rookie season. He averaged 3.8 points on 38 percent shooting in 17.1 minutes per game.