Bulls PG Rajon Rondo out indefinitely with thumb fracture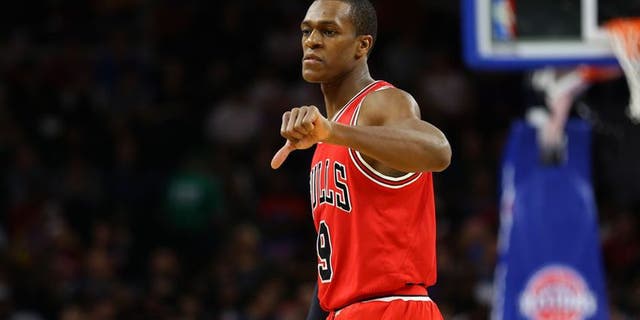 NEWYou can now listen to Fox News articles!
The Chicago Bulls announced Friday that point guard Rajon Rondo is out indefinitely due to a fracture in his right thumb. The injury wont require surgery.
Its unclear exactly when Rondo injured his thumb, considering he played 40 minutes in the Bulls Game 2 win over the Boston Celtics on Tuesday. He had 11 points, 14 assists and nine rebounds in the game and didnt show any effects of a possible injury.
The Bulls hold a 2-0 lead over the top-seeded Celtics and have put Boston on the ropes by sweeping the first two games on the road. Now, the Bulls will go back home to the United Center, but theyll do so without their starting point guard.
Michael Carter-Williams and Jerian Grant figure to get more playing time with Rondo out, though Dwayne Wade could also slide over to point, as well.
Rondos injury could swing momentum in the Celtics favor as they look to get the series back to Boston.