Bulls: MRI shows Butler has a knee strain, no timetable for return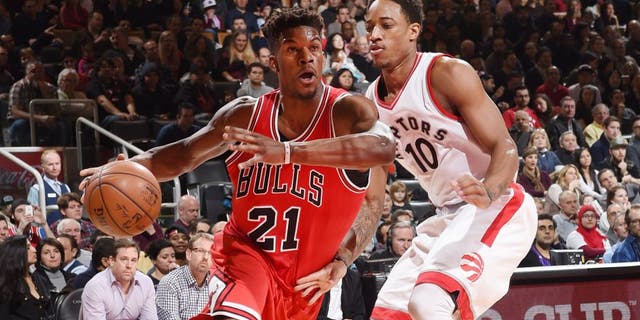 Jimmy Butler left Friday night's game against the Nuggets with what appeared to be a scary knee injury. He remained down for several minutes, and was taken from the court in a wheelchair as a precaution.
Bulls fans can now exhale a little bit, after an MRI showed it was merely a strain.
The official release, via Bulls.com:
The Bulls could give Butler an extended rest if they choose to take their time in bringing him back. The team has just two games before the All-Star break -- Monday at Charlotte and Wednesday vs. the Hawks -- and then doesn't play again until Feb. 18 in Cleveland against the Cavaliers.
That would give Butler 12 days to get right, but it would also mean he'd miss playing in the All-Star game. If he does return to the lineup for one of the next two games, that would likely mean that the injury, thankfully, wasn't all that serious.