Bulls coach says no deadline for Derrick Rose to return to Bulls from knee injury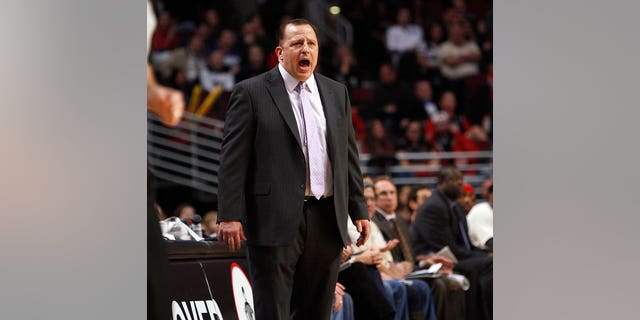 DEERFIELD, Ill. – Coach Tom Thibodeau says the Chicago Bulls have not set a deadline for Derrick Rose to return from his knee injury.
Rose tore the anterior cruciate ligament in his left knee during last year's playoff opener against the Philadelphia 76ers. His comeback remains the biggest story surrounding the team.
Thibodeau keeps saying Rose is close and there's "no drop-dead date," adding "whenever he's ready, he's ready."
Thibodeau ruled out Rose for Thursday's game against the New York Knicks during the morning shootaround. He says Luol Deng (hip) is a game-time decision, Joakim Noah (right foot) will probably sit out and Taj Gibson (sprained left knee) is out.
He says Richard Hamilton (back) and Marco Belinelli (abdominal strain) will play.