Building confidence: Danica carries renewed optimism to Dover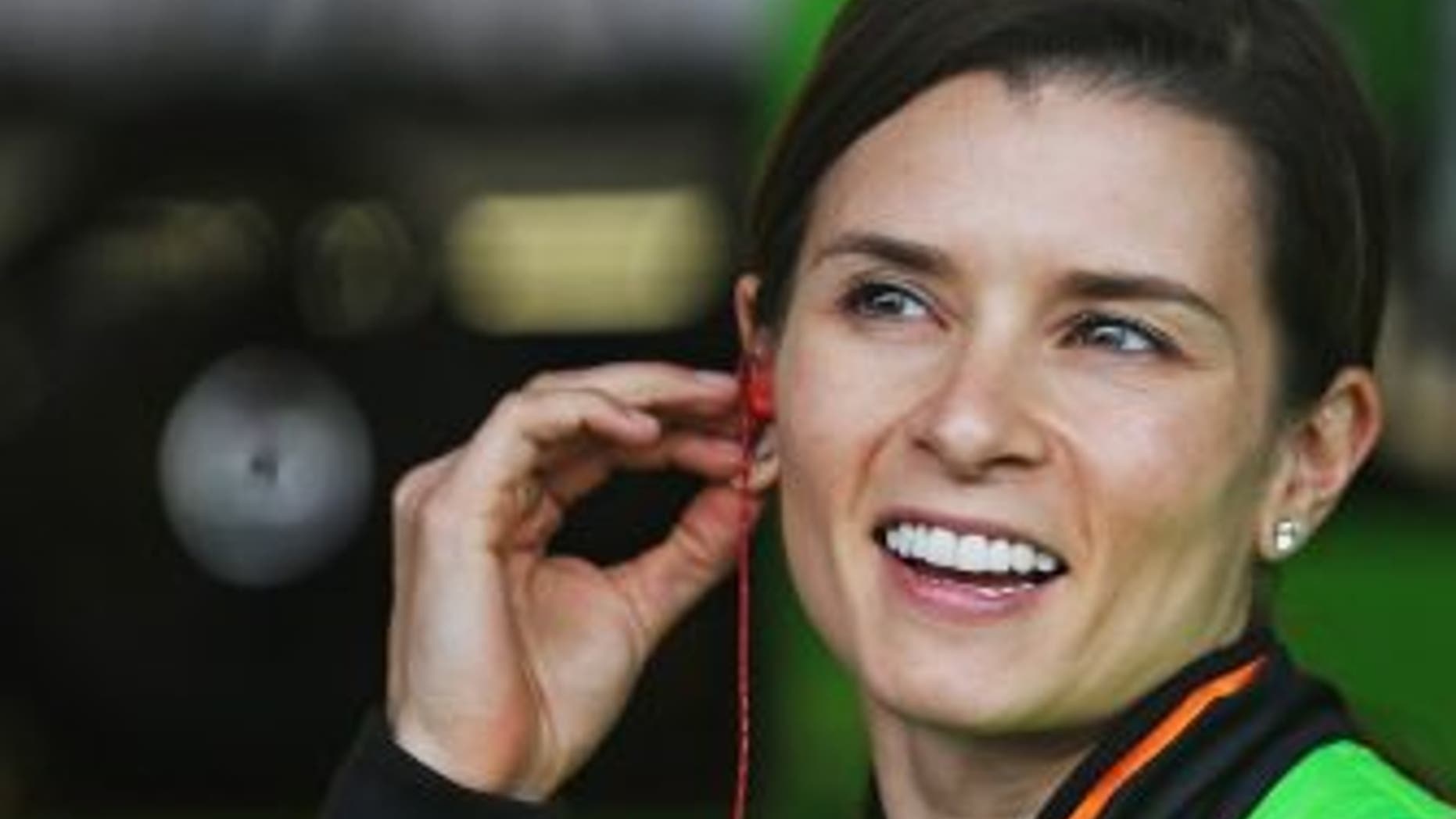 Danica Patrick qualified fourth and showed speed in the opening segment of last Sunday's Coca-Cola 600 at Charlotte Motor Speedway.
Two weeks earlier, Patrick finished a career-best seventh at Kansas Speedway.
A week before that, the Stewart-Haas Racing driver led six laps at Talladega before getting shuffled to 22nd in the final rundown.
While none of these results exactly constitutes a major breakthrough, they are collectively a clear sign that Patrick -- one of the most watched and scrutinized drivers in NASCAR -- is making tangible progress as she nears the midway point of her second season as a full-time Sprint Cup Series driver.
Perhaps the only bad news is that Dover International Speedway, site of Sunday's FedEx 400, has historically been less than kind to the 32-year-old native of Roscoe, Ill.
Patrick, however, is notably upbeat about racing at The Monster Mile despite the fact that she has never finished fewer than four laps down in three previous Sprint Cup starts at the Delaware track.
"I always like going to Dover," she said. "The track is pretty fun. I remember everyone telling me how unique and challenging Dover was prior to my first race. At the time, I didn't have a whole lot to compare that track to. They said it was like a larger version of Bristol, but I hadn't raced at Bristol yet, either. It's nice to have more of a handle on what to expect heading in there now.
"Dover is fun. It's fast and it can make for a really long day of racing. I think that's part of the appeal of it -- how demanding it can be. We definitely want to stay out of trouble, which is easier said than done at these types of tracks."
After starting a non-restrictor-plate career-best fourth at Charlotte, Patrick was plodding along when trouble came in the form of a Lap 236 collision with Brian Scott that left heavy damage to Patrick's No. 10 Chevrolet.
Matters took an even more dire turn on Lap 287 when Patrick pulled her car behind the wall with a blown engine. In the end, she could only wonder what might have been.
"We had a plan to make a big adjustment (early) that I thought would really help under yellow," Patrick said. "We dropped a cylinder or lost power, then we got hit. Unfortunately, we had a lot of bad luck. We weren't really as fast as we needed to be at the beginning. It's unfortunate for the whole team. It would have been great to keep the run going that we had."
Despite finishing 39th, there were clear positives to be gleaned -- not the least of which was a superb qualifying effort that backed up top 10 qualifying runs in the series' two previous points outings at Kansas and Talladega.
Patrick, who mostly struggled under last season's old qualifying format featuring single-car runs, has excelled under this season's new "knockout" procedure that features multiple qualifying segments and numerous cars on the track at the same time.
Patrick's first top 10 qualifying performance of the season came in March at Martinsville where she qualified 10th and transferred into the final segment.
"It's obviously something that I needed to work on, but you still have to have a good car and the first top 10 was at Martinsville," she said. "We saw how I ran that day, and I was absolutely terrible that day. It's not everything, but it definitely helps. I would venture to say that when knockout qualifying happens and we all get done with our first run, there are a heck of a lot more times that I have been in the top 15.
"Most of the time, when I finally get things going in knockout qualifying, then it's like last weekend where everybody goes out again and goes faster. So, no, it'€™s like I said at the beginning of the year, it all evens out in the end."
Now it's on to Dover where Patrick hopes to improve tremendously on past performances and build on last weekend's Charlotte success.
"I think we still showed some good things last weekend," she said. "We're not going to forget about where we've been lately and about running better. We'll be back to get them at Dover."