Bucs' Gilkey leaves game at Miami with left knee injury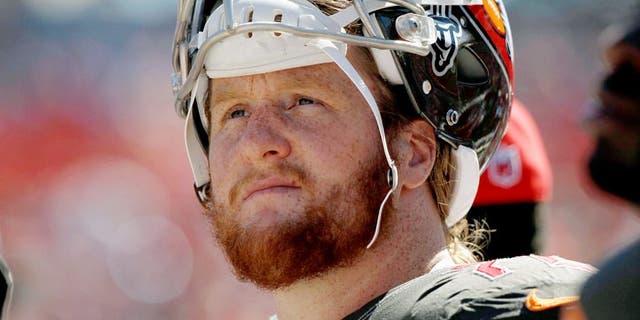 MIAMI GARDENS, Fla. (AP) -- Tampa Bay Buccaneers starting guard Garrett Gilkey has been carted off the field with a left knee injury in the second quarter against Miami.
Gilkey stood as he was helped onto the cart and sat up as he was driven away. He was hurt as Mike Glennon was intercepted by Will Davis.