Bucks appear to cross Embiid off list for 2nd pick in NBA draft, focus on Parker, Wiggins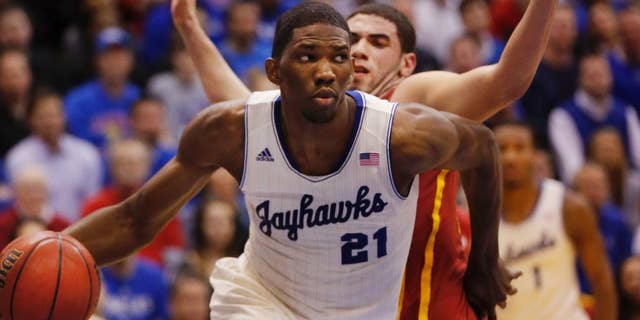 MILWAUKEE – The Bucks appear to be narrowing their focus on Duke's Jabari Parker or Kansas' Andrew Wiggins with the second selection in this week's NBA draft.
New team co-owner Marc Lasry says Milwaukee is looking for someone who can help "from Day One."
That would seem to preclude 7-foot center prospect Joel Embiid. Wiggins' teammate with the Jayhawks had foot surgery last week.
Lasry spoke at a Monday meeting of Milwaukee journalists and business leaders. He says it would be hard to take Embiid, while co-owner Wesley Edens was among those who watched Wiggins work out recently.
The Cleveland Cavaliers have the No. 1 pick in the draft. If they take Wiggins or Parker, Lasry says he thinks the Bucks will take the other prospect.