Bucket list: Six races every NASCAR fan must put on the calendar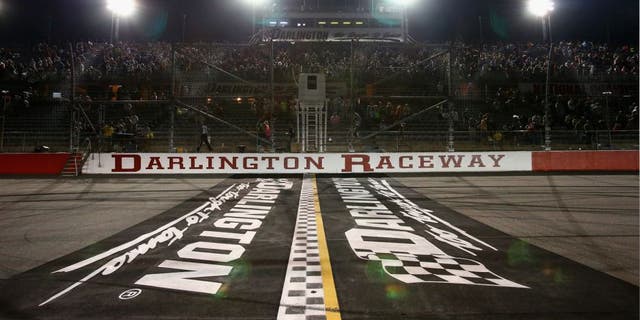 NASCAR puts on great races all over the country, and on any given weekend, you never know what could happen or who could rise up and win.
That said, while going to a NASCAR race anywhere is fun, there are at least half a dozen events that qualify as true bucket-list caliber outings. Following are six must-see races that every NASCAR fan needs to attend live at least once in their lives.
6. All-Star race -- Although the racing can at times be hit or miss, the NASCAR Sprint All-Star Race at Charlotte Motor Speedway is quite a spectacle for fans to witness. The format is unique, the race is under the lights and the teams are racing for $1 million on home turf. The Coca-Cola 600 is always eight days later at CMS, and most of the teams are based nearby and offer fan events, shop tours and other entertainment in the week between the races. Plus the NASCAR Hall of Fame is less than half an hour away. Lots of fun to be had here.
5. Homestead -- A big part of the appeal of Homestead, of course, it that it's Ford Championship Weekend for all three of NASCAR's top divisions. More than that, though, Homestead hosts great racing, period. Old asphalt and multiple racing grooves put on a great show. And when it's over, head down to Key Largo for some conch chowder and a rum runner or two. A great weekend of racing in all three series, for sure.
4. Sonoma -- Let's be honest, here: Not too very long ago, NASCAR road racing sucked. There were far too many boring, one-lane processionals with not much passing going on. But ever since the drivers have figured out Sonoma is basically a short-track with left and right turns, all hell has broken loose, which has made the racing much more fun and exciting. Boys truly do have at it at Sonoma, now one of the top events of the year. On top of that, the Northern California wine country is some of the prettiest in the land. And there's lots to see and do nearby.
3. Darlington -- Now that it has its traditional Labor Day weekend back for the Bojangles' Southern 500, all is right at historic Darlington, NASCAR's equivalent of Wrigley Field or Fenway Park. And the throwback-themed event that was so successful last year will be repeated again in 2016, so look for all sorts of cool special paint schemes. If you love history, this is a cool place to visit. Can't wait to see this year's race at The Track Too Tough To Tame.
2. Fall Talladega race -- You will never, ever experience anything like Talladega Superspeedway. The fall race is an elimination race for the Chase for the NASCAR Sprint Cup, which means tension will be high and the odds of major on-track calamity are even higher. But for this race, you need to go full-on redneck: Camp out and take in the remarkable and always entertaining sights of late-night and early morning Talladega. You'll see things you won't believe.
1. Daytona 500 -- Even before Daytona was given a $400 million upgrade to make it a state-of-the-art sports stadium, it was the place to go. Go down for Thursday's Duel 150 qualifying races, watch the always-exciting NASCAR Camping World Truck Series on Friday night, the XFINITY Series on Saturday and then the Daytona 500 on Sunday. Those four days will make memories that will last a lifetime.