Bubba Wallace fined $15,000 for calling race officials 'muppets'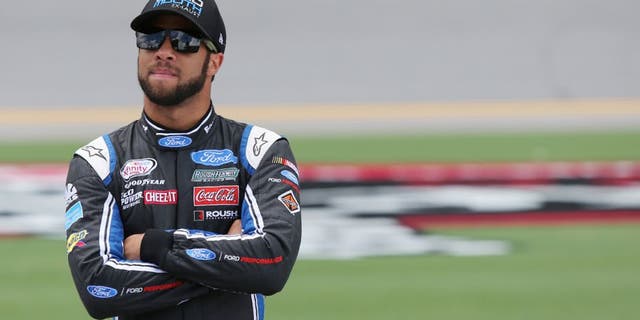 NEWYou can now listen to Fox News articles!
Apparently, NASCAR does not take kindly to having its race officials called "muppets" on social media.
That obviously is the reason NASCAR fined Darrell "Bubba" Wallace $15,000 on Wednesday as a behavioral penalty, cited under Sections 12.1; 12.8 a; 12.8.1 b of the NASCAR Rule Book. Those sections pertain to disciplinary action and NASCAR member conduct.
Wallace criticized NASCAR officials on social media following the last Friday night's Subway Firecracker 250 XFINITY Series race at Daytona International Speedway, calling them "muppets" and saying the way they handled the controversial ending of the race was "a joke."
His complete tweet is here:
The finish was reviewed by NASCAR officials as the race ended under a caution flag they appeared to be slow to throw, and Aric Almirola was declared the winner.
Wallace was in the top five on the final restart of the race, but was one of many drivers caught up in a multi-car wreck on the final lap.
Wallace, who drives the No. 6 Roush Fenway Racing Ford in the series and is ninth in the points standings, ended up finishing 20th at Daytona.
To review what rules NASCAR is saying he specifically violated, Section 12.1 of the rule book deals with the general procedure for a violation of NASCAR rules; Rule 12.8 a deals with NASCAR membership and member conduct; and Rule 12.8.1 b deals with potential penalties and details having to do with member conduct.