Bryshon Nellum qualifies for Olympics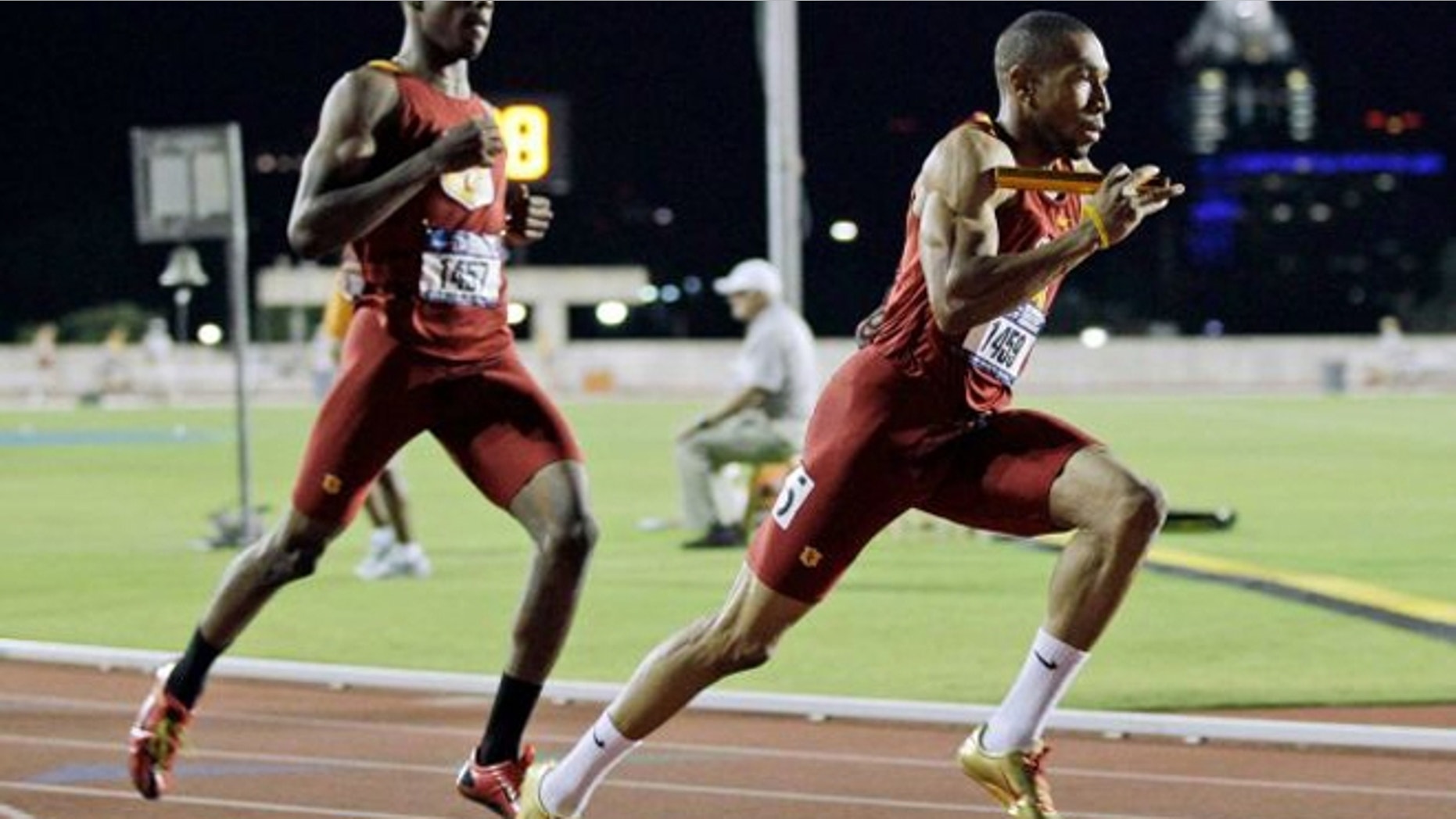 For Bryshon Nellum, the instinct was to run from those chasing him. Four years ago, it was to run from the gang members that shot him three times in the legs, trying to gun him down on the streets of L.A. On Sunday, it was to run to a top-three finish in the Olympic Trials 400, run his way to a dream in London.
Nellum, almost a murder victim on Oct. 31, 2008, officially became an Olympian on June 24, 2012. He survived multiple gunshot wounds, three operations – including his left hamstring last August – and a long, arduous recovery. But with his personal-best 44.80 in the 400-meters at Hayward Field, it all became worth it.
"Of course I had a lot of tough times as far as coming back. But I just had faith in God. I just took it day-by-day, that was it, and I made the team,'' said Nellum, the Gatorade National Athlete of the Year as a high school senior in 2007. He enrolled at USC, but got shot leaving a restaurant near campus after a Halloween party as a freshman, taking a bullet to each thigh and another in the left hamstring.
The physical scars as still outwardly visible, his emotional ones far deeper. But after being told he might never run again, after attending every phase of the legal process while still handling his own affairs – rehab, schoolwork, and eventually track practice with the Trojans – Nellum is running the best he ever has.
And with the two admitted gang members pleading no contest to one count each of attempted murder last August – the same month Nellum underwent his final surgery – he finally has closure from that past, and is moving forward. Make that sprinting forward.
Nellum didn't make the NCAA 400 final, but he says it was his 44.82 anchor on the second-place 4x400 – spurred on while vying with Florida's Tony McQuay, who ran second on Sunday – that helped him reach the level he needed in Eugene. And he says running against Merritt will help prepare him for London.