Bryant's 30-homer season with composite bat could be considered most-prolific in NCAA history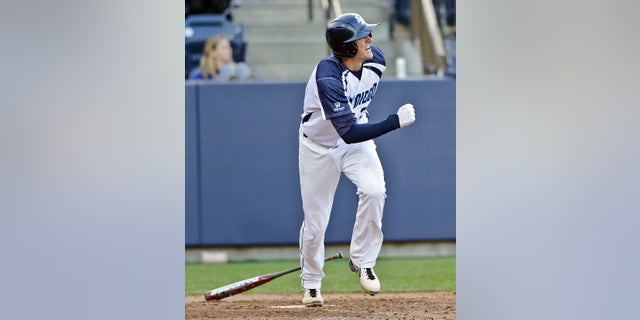 NEWYou can now listen to Fox News articles!
SAN DIEGO – With every prodigious drive over the fences, star third baseman Kris Bryant of the University of San Diego is adding to what could be considered the most prolific home-run hitting performance in NCAA history.
Bryant leads the nation with 30 home runs in 54 games, tied for the 11th-highest total in NCAA history.
Through Sunday, Bryant had outhomered 227 of 296 teams in Division I.
A USD graduate crunched numbers that suggest Bryant could have hit 49 home runs had he been using an aluminum bat rather than the toned-down composite bats introduced in 2011, his freshman season.
That would have been one more than Pete Incaviglia's record of 48 homers in 75 games in 1985 at Oklahoma State.
Further, the numbers suggest that if Bryant played 75 games, he could have hit a staggering 68 homers.