Bryant rejoins Lakers after knee procedure overseas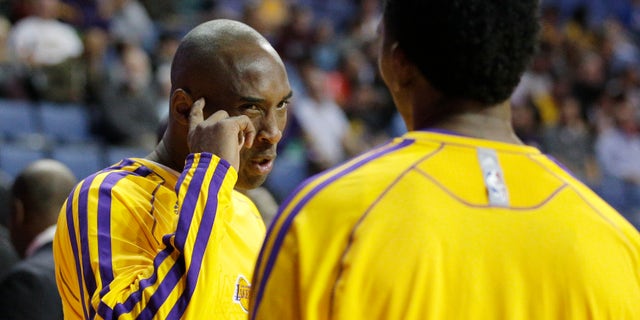 ONTARIO, Calif. – Kobe Bryant rejoined the Lakers after having a procedure on his knee performed overseas earlier this week.
Bryant sat on the bench Tuesday night as Los Angeles beat Denver 90-88. He received an ovation when he walked on to the floor in sweats during warm-ups. Bryant, who is also recovering from a torn Achilles tendon, was not made available to the media but reported progress in an in-house television interview.
"It's going well," Bryant said. "I feel good. Obviously, I feel like I'm ahead of schedule. It's about trying to get that range of motion back where I feel like I can run comfortably. The last stage is really the explosiveness and the muscle endurance, and that will come."