Bryan Harsin's task at Boise State is simple: Keep the Broncos on the national radar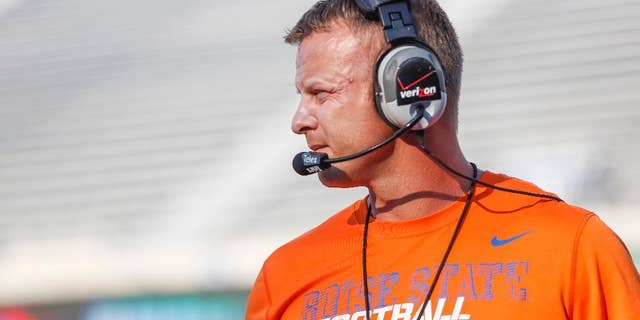 When Bryan Harsin finally made the sobering decision to sit down and figure out how much money he was earning, living at the base of the Blue Mountains in government housing for $10 a month and getting free cable were certainly nice perks as part of his first job as a small-college assistant coach.
But averaging a measly 38 cents for all the hours he was putting in as an assistant coach? Was it worth it?
That was 14 years ago. Now Harsin is getting prepared for his first game as the head coach at Boise State next Thursday night against No. 18 Mississippi in Atlanta. Harsin's task is keeping Boise State relevant on the national scene as he takes over a program that Chris Petersen took to new heights.