Bruins' Milan Lucic apologizes for making obscene gesture in Montreal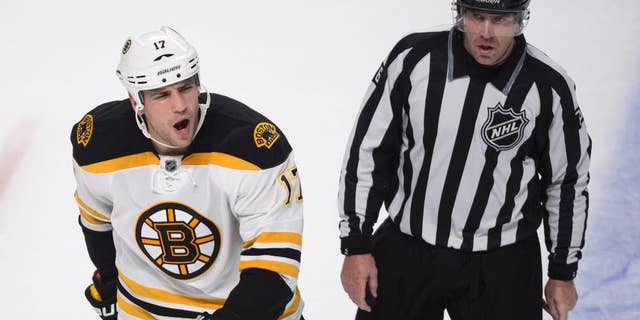 BUFFALO, N.Y. – Boston forward Milan Lucic apologized to the Bruins and Montreal Canadiens and their fans Saturday for making an obscene gesture Thursday night in Montreal.
Lucic took a penalty late in the Bruins' loss and made a gesture toward the fans, followed by one of him raising an invisible Stanley Cup. In his first public comments since the incident that cost him a $5,000 fine, he expressed regret and called his actions selfish and inexcusable.
"Obviously, not proud of what I did there," Lucic said after the Bruins' morning skate at First Niagara Center. "Just want to apologize to our organization for embarrassing the Bruins' organization. Also want to apologize to our fans and also apologize to the Montreal Canadiens' organization and to the Canadiens' fans. I know they can get under your skin sometimes, but they are great fans."