Bruce Smith visits Falcons' training camp, passes along knowledge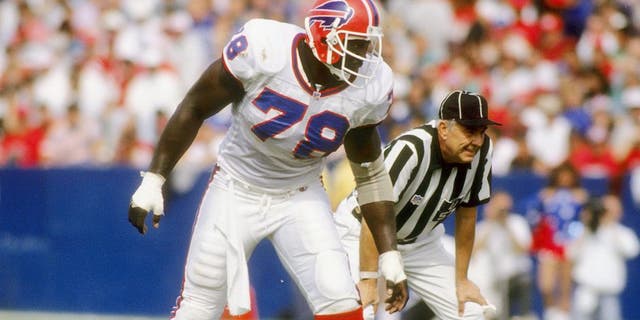 NEWYou can now listen to Fox News articles!
The Atlanta Falcons welcomed the owner of the NFL's all-time sack record, Bruce Smith to their training camp this week. Don't freak out just yet though, Falcons fans, as Smith made it known that he has no interest in coaching, according to Jarrett Bell of USA TODAY Sports.
What Smith did what to do during his time at Flowery Branch, Ga., was to help pass on some of his knowledge to the players and coaches.
"I've got no desire to coach," Smith told USA TODAY Sports. "But I've got a great desire to pass the knowledge on."
As for head coach Dan Quinn, well, he was all ears when it came to chatting with Smith. Quinn even said that he "got better" after hearing Smith talk about pass rushing.
"We sat down for a half hour and I listened to him talk about pass rush," Quinn told reporters after Monday's practice. "I got better today from being around Bruce and what an honor it is for us to have him here and help work with our guys just for a short time."
"I have so much respect for him and his game and his approach. It was awesome to have him here. I think it's endless, that relationship and how far it can go, and just a tip that could lead to something bigger."
If there's any former NFL defensive player you'd probably want to invite to camp, Smith's name has to be right there at the top of the list. The Falcons welcomed a great teacher to town this week, now here's to hoping they can take in all of this new knowledge.
(h/t USA TODAY Sports)