Bruce Bowen believes Zaza Pachulias play that injured Kawhi Leonard was intentional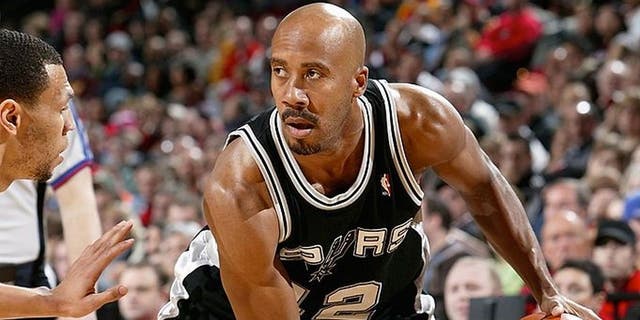 San Antonio Spurs forward Kawhi Leonard will miss Game 2 of the Western Conference finals thanks to an injury he suffered on a play by Warriors center Zaza Pachulia in Game 1 of the series that was questionable, at best.
Even though both Leonard and Pachulia said afterward that neither believed there was anything nefarious about the play, Spurs head coach Gregg Popovich ripped Pachulia the next day,calling what he dida totally unnatural closeout.
The irony of Popovich's remarks, of course, is that he once had a player in Bruce Bowen who regularly and repeatedly made these same types of plays. Popovich defended it when his guy was the accused back in 2006, and now Bowen himself has chimed in, claiming that what he saw Pachulia do in Game 1 seemed to be intentional.
"That play? I've watched it and, yeah, I thought he took an extra step," Bowen said, via Bleacher Report. "Plenty of time to stop where he did, but he continued moving in that direction of Kawhi. That seems like it's intentional and it's definitely dangerous."
"What was his intent?" Bowen said. "You can rewind something five times and convince yourself of anything. What I saw, he kept moving in that direction after he contested the shot. You know you have to let a player come down. He kept walking into that space, so, for me, that says more about the intent."
"I don't know what is going to happen to Zaza," Bowen said, "but if that had been me, I know what would have happened: suspension."
Bowen had caused injuries to guys by walking under their jump shots enough times that the league called him directly and warned him to cut it out. But Popovich was fine with it then, and Bowen conveniently sees it as "intentional and dangerous" now.
Funny how things can change over the years, isn't it?