Bruce Arians explains why he feels betrayed by the Pittsburgh Steelers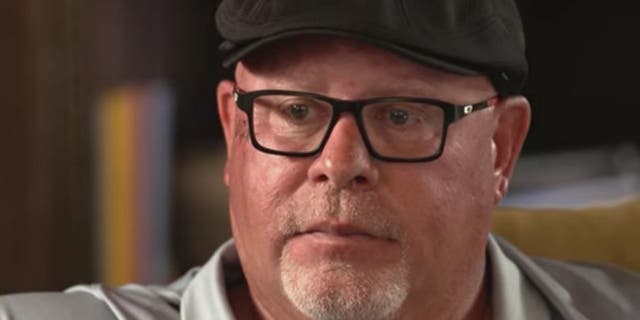 NEWYou can now listen to Fox News articles!
Bruce Arians is a football lifer, bouncing from Virginia Tech to Alabama to Temple to the Chiefs and Saints and Colts, among others, taking football jobs where he could find them.
Pittsburgh, though, holds a special place in him. Arians worked with the Steelers for eight seasons, three as Bill Cowher's wide receivers coach and five as Mike Tomlin's offensive coordinator. He won two Super Bowls with them and helped turn Ben Roethlisberger into one of the NFL's best quarterbacks.
That's why it was especially painful when it all come to an abrupt halt after the 2011 season and the Steelers surprisingly didn't renew his contract.
It all worked out fine for Arians -- who won one Coach of the Year award as an assistant with the Indianpolis Colts filling in for Chuck Pagano and has added a second in his first three seasons as head coach of the Arizona Cardinals -- but it's clear he's still emotional about how his tenure ended in Pittsburgh.
In an episode of HBO's "Real Sports" that will debut next week, Arians sat down with Andrea Kramer to discuss his side of how it all went down with the Steelers and why he feels betrayed. Below is the video and transcribed interview.
Q: "So you were eight years in Pittsburgh. Three Super Bowl appearances, two titles. Contract's up. Head coach Mike Tomlin calls you in the office. What happened?"
Arians: "He said, 'I'll get you your bread.' And I said, 'Well, I'm heading to the lake. Just gimme a call."
Q: "And what happened?"
Arians: "I got a call on Monday and said, 'I can't get you the money.' I said, 'Okay.' He said, 'No, I can't get you a contract.' I said, 'Are you firing me?' He said, 'No...' 'Well... it's just a matter of words, Mike. Okay. If I don't have a contract, I'm fired.' And he said, 'I'm going to fly down and talk.' Said, 'Why waste the money and the time?' And so that was it. Walked upstairs and told my wife. And I've never seen her cry. And she cried."
Arians' wife, Chris: "I had admired Mike Tomlin so much. And I really thought he was a coach who really cared about his people. And for him to do this, well, I felt very disillusioned."
Q: "Ultimately, what do you think cost you your job in Pittsburgh?"
Arians: "The style of offense and my relationship with Ben."
Q: "Too close?"
Arians: "They thought so. Some people thought so. And we didn't run the ball enough."
Q: "Did you feel betrayed?"
Arians: "Oh yeah. Yeah."
Q: "Why did you feel betrayed?"
Arians: "Because I had done a good job. Maybe not the right image, but it was a damn good job. I was pissed. But again, time heals things. I had retired. Legitimately retired."
Q: "You really thought you were done?"
Arians: "Oh yeah. And then Chuck (Pagano) called. And everything changed."