Bruce Arians can't help but take a jab at Steelers over his 2012 exit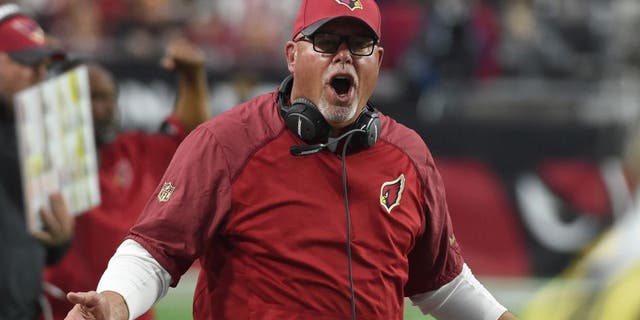 It's been four years since the Pittsburgh Steelers said that then-offensive coordinator Bruce Arians had retired. But reports indicated that Arians wanted to stay in Pittsburgh, despite what the Steelers had said.
Well, the Arizona Cardinals head coach has made quite a career for himself after that awkward exit, being named NFL Coach of the Year with the Colts and the Cardinals.
When asked about the Steelers' willingness to lean more on Ben Roethlisberger, Arians couldn't help but take a verbal jab at the Steelers at the NFL owners meetings.
"They are opening it up and not getting fired for it," Arians said, via ESPN.
But despite him needling his former employers, Arians is still grateful for the opportunity the Steelers gave him.
"Hey, I'm the most thankful guy in the world," said Arians, who spent eight years in Pittsburgh, first as wide receivers coach then as offensive coordinator. "All this would have never happened. I think [Steelers chairman] Dan Rooney is the classiest man in the NFL. I love Mr. Rooney."