Browns VP believes winless Cleveland is heading to 'a much brighter future'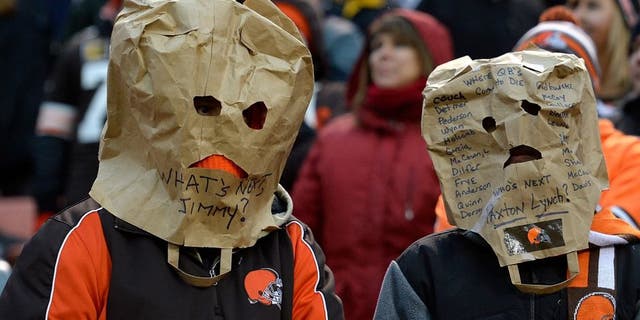 All you need to do is take a quick glance at the team statistics to understand the uphill climb facing the Cleveland Browns this season. The Browns, who rank 31st in total defense and 28th on offense, are the only NFL team still searching for its first win of the season.
But despite facing the real possibility of joining the 2008 Lions as the only teams in NFL history to go 0-16, Cleveland's executive vice president of football operations Sashi Brown is not giving up hope.
"We always want to learn, but no, we are steadfast in our plan, and we feel like we're on the right course," Brown said, via ESPN.
The Browns have been besieged by injuries this season, especially at quarterback. Cleveland lost Robert Griffin III and Josh McCown early in the year and even rookie Cody Kessler missed a game in Week 8 due to a concussion.
The Browns' limitations might have been obvious heading into the season, but few foresaw Cleveland's current situation, six losses away from a winless season. Despite potentially reaching a dubious mark this year, Brown is staying focused on his long-term vision for the team:
"We don't want to be here (at 0-10), but we also believe we're on the way to a much brighter future."