Browns set to interview Cowboys' secondary coach Jerome Henderson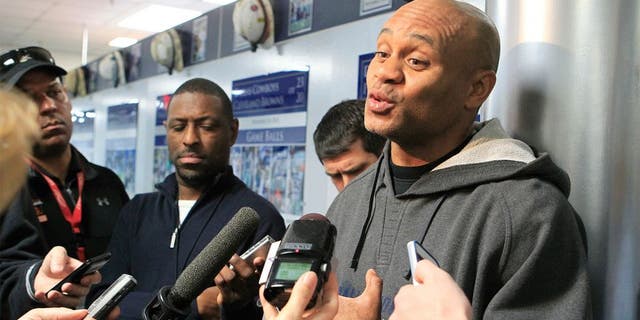 The Cleveland Browns may bring in an old face to fill their head coaching void.
Jerome Henderson, who currently serves as the Dallas Cowboys' secondary coach, is being brought in to Cleveland for an interview.
Henderson has served as the Cowboys' secondary coach for the last four seasons. Prior to his position with the Cowboys, Henderson worked as the secondary coach for the Browns from 2009 to 2011.
Dallas' record wasn't particularly flashy, but their secondary did see some success this season. The Cowboys surrendered just 227.2 passing yards per game this season, the fifth-lowest total in the NFL.
Now, part of the reason may be because teams would get ahead quickly and simply run out the clock, but Henderson could still be a good fit in Cleveland. He already has prior relationships with some of the secondary members, including Joe Haden.
Henderson joins a list of confirmed interviews for the Browns, including Adam Gase of the Chicago Bears and Sean McDermott of the Carolina Panthers.
(h/t Blogging The Boys)