Browns release Mychal Kendricks after insider-trading charges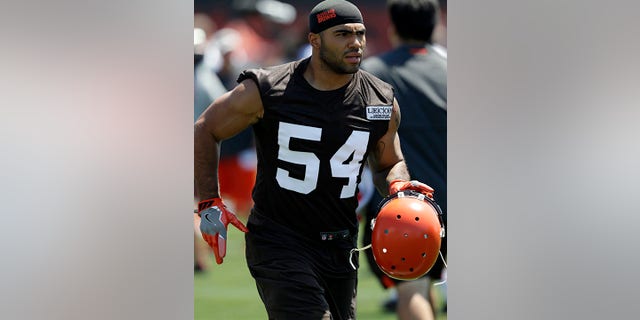 The Cleveland Browns announced Wednesday evening that they had released linebacker Mychal Kendricks hours after he was hit with federal insider trading charges.
Investigators say that Damilare Sonoiki, a former investment banker and writer on the TV show "Black-ish," passed insider information to Kendricks between 2013 to 2015, while Kendricks was playing for the Philadelphia Eagles.
Kendricks allegedly made about $1.2 million in illegal profits on four major trading deals. In exchange, Sonoiki was paid $10,000 in kickbacks as well as perks that included tickets to Eagles games and meet-and-greets with recording artist Teyana Taylor.
In a statement, Browns General Manager John Dorsey said the club was aware of "a financial situation that [Kendricks] had been involved with in 2014" before Cleveland signed the linebacker to a one-year free agent deal this past June.
"We were told Mychal had fully cooperated with investigators as a victim," added Dorsey, who said that the club's due diligence had turned contradictory information.
"Recently, we were provided an update on the matter and the circumstances have changed," Dorsey concluded. "We are now dealing with a different set of facts and the additional information we've gathered has led us to the decision to release Mychal from our team."
In a statement released by his lawyer Wednesday, Kendricks said he was sorry and takes full responsibility for his actions.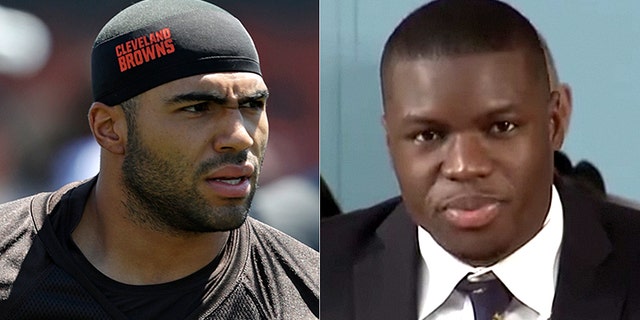 "While I didn't fully understand all of the details of the illegal trades, I knew it was wrong, and I wholeheartedly regret my actions," he said in the statement. He also claimed he didn't take any of the profits for himself but didn't elaborate on where the money went.
"I am committed to repaying all of the funds gained illegally and accept the consequences of my actions," he said.
The Browns signed Kendricks as a free agent in June, bringing on the Super Bowl winner to upgrade their linebacker corps following an 0-16 season. Kendricks spent six years with the Eagles, who drafted him in the second round in 2012 after he played at California.
The 5-foot-11, 240-pounder recorded a team-high eight tackles in last season's NFC Championship against Minnesota and had four in Philadelphia's Super Bowl win.
Kendricks and Sonoiki could face up to 25 years in prison and a fine of up to $5.25 million as well as the seizure of any profits made from the insider trading.
The Associated Press contributed to this report.