Browns Pro Bowl LT Joe Thomas says hes already having memory loss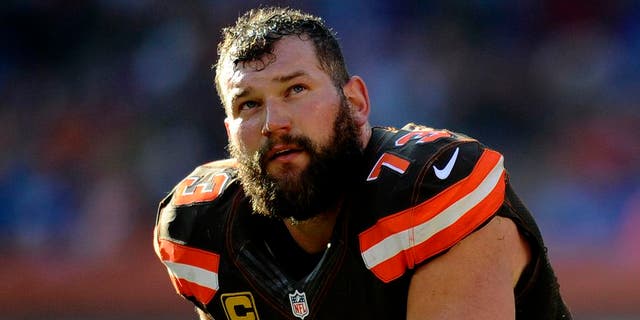 NEWYou can now listen to Fox News articles!
Cleveland Browns Pro Bowl left tackle Joe Thomas hasnt missed a game during his career while cementing himself as one of the leagues best players at his position. But despite being relatively healthy during his 10-year career, Thomas admits football might have already taken its toll on his body.
The 32-year-old said Wednesday that hes already experiencing memory loss, though Thomas wouldnt definitely link that to playing in the NFL.
Thomas laid out some of the symptoms hes experienced but added that hes tried to maintain a positive outlook through it all.
Thomas has been named to the Pro Bowl in each year of his career after being taken with the No. 3 pick in 2007. He said he knew the dangers of playing football but added that almost every profession comes with risk.