Browns' Pettine on Pryor: Not facing 'make or break' situation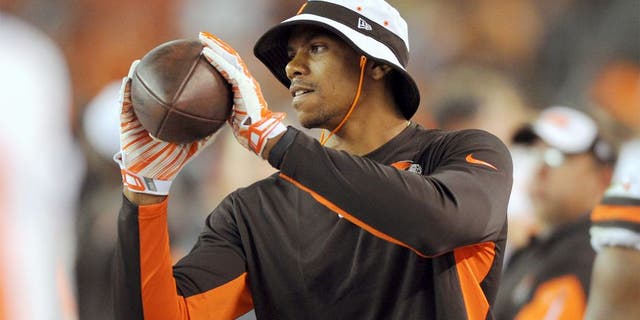 NEWYou can now listen to Fox News articles!
Terrelle Pryor's chances of making the final Browns roster may have taken another hit with his absence from the team's third preseason game this weekend, but head coach Mike Pettine isn't ready to close the door just yet.
When asked if Pryor has to play in the preseason finale Thursday night in Chicago to have a chance at making the team, Pettine refused to speak in definitive terms.
"I won't say make or break," Pettine said Sunday via CBS Cleveland. "I'm not going to deal in an absolute and say, 'He has to play,' but we want to see him out there. We're hopeful that he'll be out there. I can't say today that he definitely will, but he should be. We're hopeful. He was close to being able to go [Saturday against Tampa Bay]."
Pryor, making the shift from quarterback to receiver this offseason, has yet to play this preseason due to a hamstring injury. He looked the part according to Pettine and corner Joe Haden at the start of training camp, but the lingering hamstring issue has derailed his progress.
h/t: CBS Cleveland