Browns' Kruger sees a lot of Haloti Ngata in Danny Shelton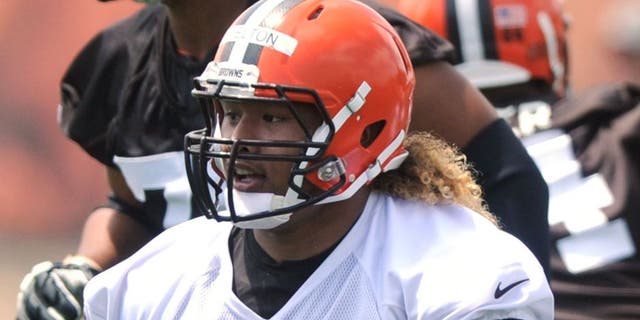 If any NFL player is qualified to make comparisons to Haloti Ngata, it's Browns pass rusher Paul Kruger.
Kruger spent four years in Baltimore alongside the five-time All-Pro defensive tackle who is now with the Lions. Now in Cleveland, Kruger is reminded of his former teammate when he sees first-round pick Danny Shelton crash the middle of the line.
"(Shelton's push up the middle) makes a huge, positive difference for everybody,'' Kruger via the Northeast Ohio Media Group. "I mean, he's just a big boy who can move, and having that presence there pushing the pocket in that way, he's really comparable to Haloti Ngata and some of the other guys who have really made a name for themselves pushing the pocket like that. I think he's got that ability."
Shelton grew up emulating his fellow Polynesian Ngata, and even became the 12th overall pick in the draft, just as Ngata was in 2006.
"Haloti was definitely a guy that all Polynesians looked up to," Shelton said. "He's just that figure. He had the body shape. He had all the tangibles to be great. I hope that I'm on the right track just to where he's at."
Shelton and Ngata both weigh right around the 340-pound mark, and Kruger sees similarities in the way both players get around the field. "A little different in skill set and body type, but the one thing you can compare is power and the ability to move at that size,'' Kruger said.
h/t: Northeast Ohio Media Group