Browns agree to terms with QB Tanney, will be backup as Campbell recovers from concussion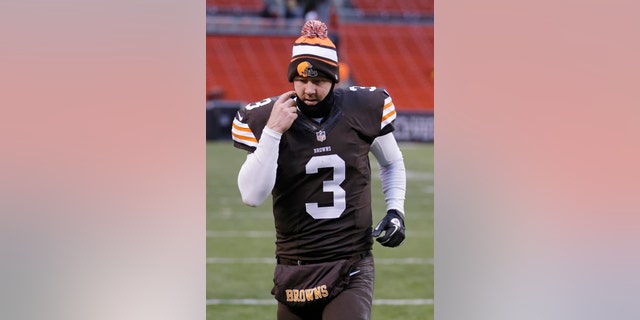 CLEVELAND – The Browns have agreed to contract terms with quarterback Alex Tanney, who has spent the season on Dallas' practice squad.
With starter Jason Campbell recovering from a concussion, the Browns didn't have a backup for Brandon Weeden, who will likely start Sunday against Jacksonville. Tanney, in his second NFL season, gives the Browns some protection in case Weeden gets hurt or struggles.
Tanney completed 40 of 73 passes for 423 yards with a touchdown and two interceptions in the exhibition season. He signed as an undrafted free agent with Kansas City last year, but spent the season on injured reserve with a finger injury.
At Monmouth (Ill.), he set Division III career records with 14,249 yards passing and 157 TDs.
Campbell was injured in the third quarter of Sunday's loss to Pittsburgh and is following the NFL's protocol for head injuries.
___
AP NFL website: www.pro32.ap.org