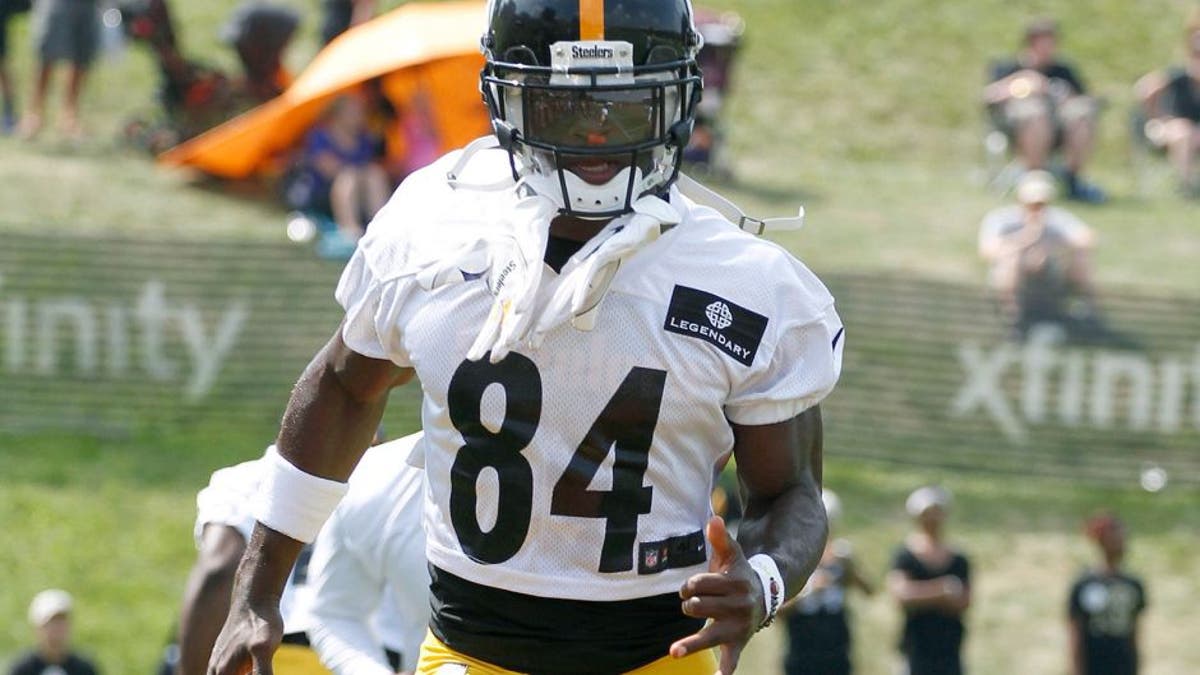 Fresh off landing Colts receiver T.Y. Hilton a big new contract, super agent Drew Rosenhaus is looking to Pittsburgh to score a new deal for Antonio Brown.
Rosenhaus plans to meet with Steelers brass in Jacksonville, where the Steelers are playing Friday night in their second preseason game. Rosenhaus wants the Steelers to rework Brown's contract, according to NFL Network's Ian Rapoport. Brown is due to make $6 million this season as part of a six-year, $43 million contract he signed in 2012, before he became the All-Pro receiver that he is now.
Hilton's new extension is for five years and $65 million with $39 million guaranteed. Dez Bryant and Demaryius Thomas both signed five-year deals worth $70 million with $45 million and $43.5 million in guarantees, respectively, last month.
Brown skipped a few voluntary workouts earlier this offseason, but admitted upon arriving at training camp that holding out was never an option. The Steelers typically wait until a player enters the final year of a deal before entering contract negotations, but Rosenhaus plans to force the issue. NFL Network's Rand Getlin reported that the Steelers are reluctant to alter Brown's contract with three years still remaining on the deal.
There is no doubt that Brown has outplayed his contract and he deserves to be among the highest paid at his position. His per-year average is currently 14th among receivers, according to OverTheCap.com.
h/t: NFL.com