Browns 3rd-string QB Thad Lewis likely to face Steelers because of injuries to Weeden, McCoy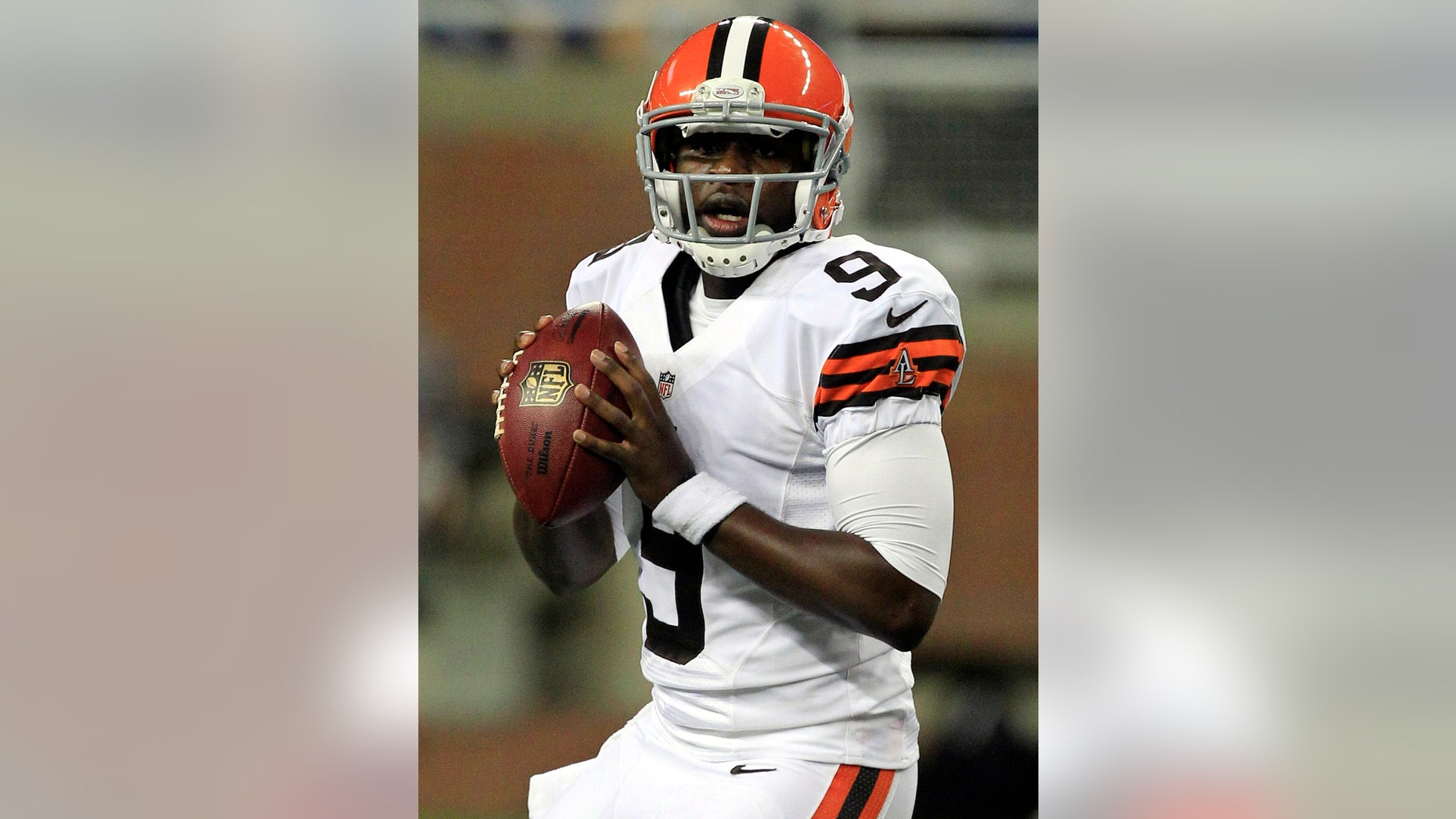 BEREA, Ohio – Injured Browns quarterbacks Brandon Weeden and Colt McCoy are not practicing, making it almost certain that third-stringer Thad Lewis will start the season finale at Pittsburgh.
Both Weeden and McCoy injured their right shoulders last week at Denver. They have not practiced this week. Lewis took all the snaps with the first-team offense during the portion of Friday's practice open to the media. Coach Pat Shurmur will provide an update following the workout.
Also, rookie running back Trent Richardson remains sidelined with a sprained ankle and will likely miss Sunday's game. He needs 50 yards to reach 1,000.
Lewis' first NFL start will be a daunting one as the Steelers' defense is ranked No. 1 overall in the NFL. The Browns signed free agent Josh Johnson to be his backup.