Brouwer takes dig at ex-teammate Semin as Ovechkin, Capitals prepare to host Hurricanes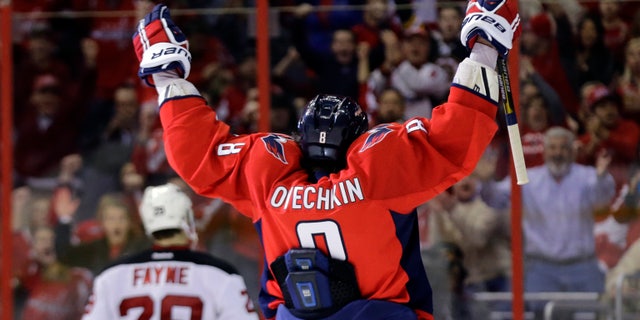 ARLINGTON, Va. – Alex Ovechkin is welcoming Alexander Semin back to town as an old friend. The rest of the Washington Capitals have a more complex view of their former teammate.
Forward Troy Brouwer ripped Semin's work ethic on Monday, reviving the reputation that dogged the talented Russian's seven seasons in Washington. Semin signed as a free agent last summer with the Carolina Hurricanes, who visit the Capitals on Tuesday.
Brouwer also says the Capitals had a "very lackadaisical" culture under former coach Bruce Boudreau.
It was a busy day for the Capitals, who also signed goaltender Braden Holtby and defenseman John Erskine to two-year contract extensions.
Tuesday's game is a big one as the last-place team tries to make up ground in the Southeast Division.