Brooklyn Nets G Joe Johnson's foot feeling better, uncertain about Game 3 vs Chicago Bulls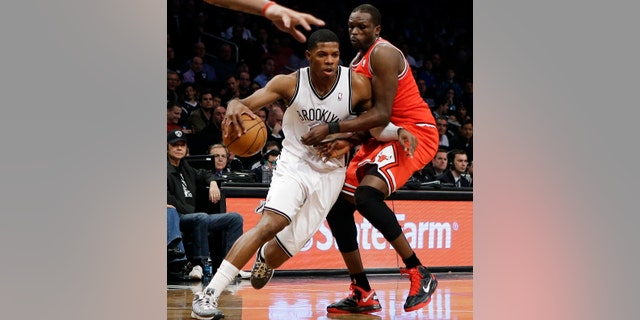 CHICAGO – Brooklyn guard Joe Johnson says he's feeling better, but doesn't know if he will be able to play in Game 3 of the Nets' playoff series against the Chicago Bulls.
Johnson hurt his left foot in the first quarter of the Bulls' 90-82 win Monday that tied the first-round series. He finished with 17 points on 6-of-18 shooting in 39 minutes.
Johnson was sitting on the sideline at the start of the Nets' shootaround on Thursday, unsure how much he'd participate in the morning session. Interim coach P.J. Carlesimo declined to provide any details.
Asked about the plan for Johnson for the day, Carlesimo responded: "We'll see if he can play. If he can play, he'll play."