Bronson Arroyo commemorates first win since '14 with 'Return of the Living Dead' shirt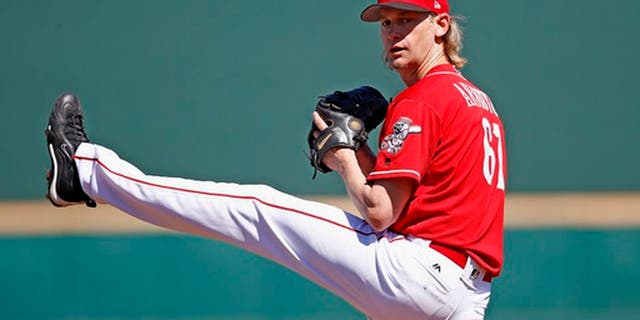 On Tuesday, Cincinnati Reds starting pitcher Bronson Arroyo earned his first MLB win since June 15, 2014, after rehabilitating from Tommy John surgery and elbow soreness for most of the almostthree years since that victory. He's now 40 years old, one of the oldest guys in baseball, and perhaps you weren't even aware that he's still in the league.
Well yes, he is, and he's also aware and proud of his impressive longevity. The day after pitching five innings of three-run ball against the Orioles,the veteran righty handed out a shirt designed by a friend to fellow members of the Reds starting staff. Courtesy FOX Sports Ohio's Jim Day:
Those tombstones include former Red Sox knuckleballer Tim Wakefield, David Ortiz, Derek Lowe and more. As Jim Day discusses in the video above, the pitcher/zombieeven has an Instagram account now. Better late to the game than never.