Broncos won't restrict Demaryius Thomas at practice anymore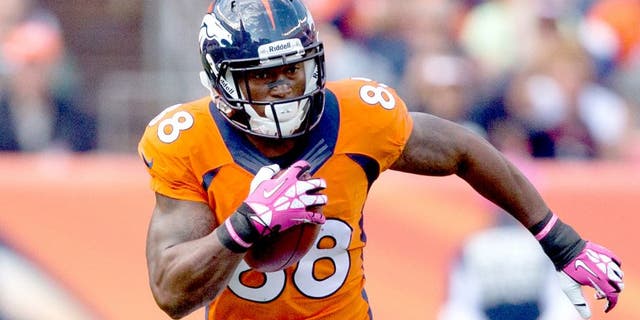 The Broncos are having a hard time holding Demaryius Thomas back.
He's already running with the first team during his monitored reps, according to reports. And the newly-paid receiver won't face as many practice restrictions as the second week of camp rolls on.
"I'm hoping through the course of next week he's pretty much ready going forward," head coach Gary Kubiak told ESPN.
It might be even tougher for Kubiak to hold Thomas back than it is for him to restrain Peyton Manning. After all, Thomas sat out valuable practice time this spring as Kubiak installed his playbook.
That contract issue is resolved now, though. Thomas should be full-go for all of training camp come next week.
(h/t ESPN)