Broncos sign veteran RB Jamaal Charles reportedly to one-year deal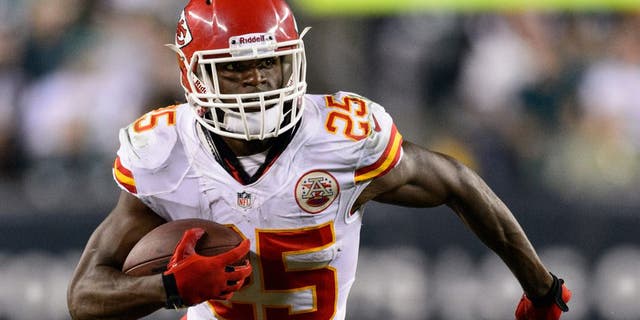 Jamaal Charles sat relatively idle on the free-agent market for more than two months while watching guys like Adrian Peterson, Eddie Lacy and Latavius Murray sign contracts with new teams. His waiting came to an end Tuesday, though, as he signed with the Denver Broncos.
The deal is reportedly for one year.
Charles suffered a torn ACL in 2015, and the lingering effects clearly hindered him greatly last season. He played just three games, rushing for 40 yards on 17 carries. The previous year, he only played five games but was much more effective, averaging 5.1 yards per carry.
The main concern with Charles, of course, is his durability. At 30 years old, hes no longer a young buck, which is a worry in its own right. If he is healthy, though, he can be a playmaker in Denver.
C.J. Anderson hasnt been able to stay healthy or play at a high level consistently, and Devontae Booker isnt a lock to be a reliable starter in the NFL. Charles can be a solid third-down back, someone who can change the pace offensively when Denver needs a spark.
It's worth noting that Charles has more career rushing yards against the Broncos than any other team in the NFL, having played in the AFC West his entire career.
AP | Copyright The Associated Press. All rights reserved.