Broncos release first depth chart with youth on the offensive line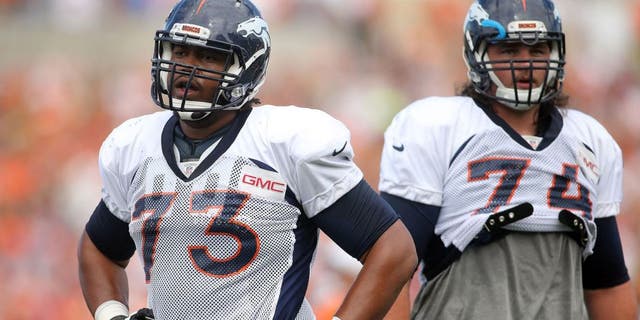 A few of Peyton Manning's new blockers might not've been born when he committed to Tennessee.
But the Broncos are committed to left tackle Ty Sambrailo and left guard Max Garcia -- at least for the first preseason game in Seattle on Friday.
Of course, the Broncos hope Sambrailo can settle into his first-string role and ease the stress of Ryan Clady's loss. Anything they get from Garcia is just icing on the cake.
The rest of the Broncos depth chart is below:
https://twitter.com/JonHeathNFL/status/630843728844955648