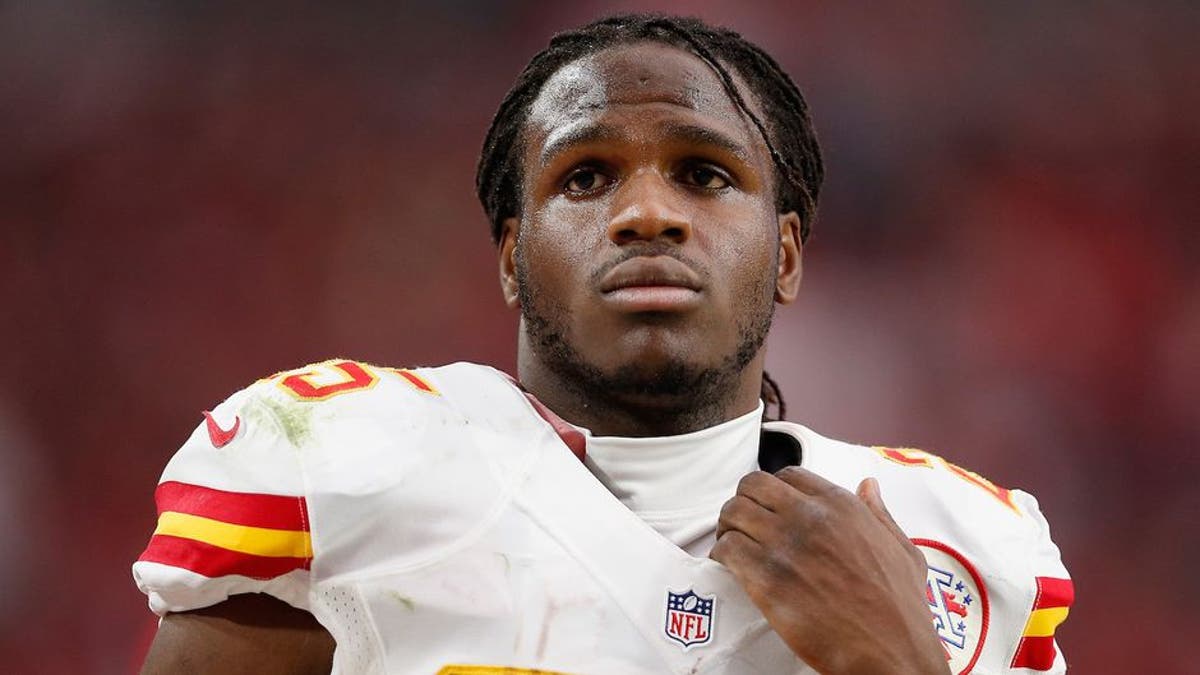 Jamaal Charles has spent his entire career trying to beat the Broncos twice a year, racking up more rushing yards against Denver than any other team in the NFL. Now, hes trying to win a Super Bowl with his former rival.
Based on his comments Tuesday, after signing a one-year deal with the Broncos, he may not have hated Denver as much as one would assume hed despise it. In fact, hes always wanted to play for John Elways team.
I always wanted to play with Denver," Charles said via the teams official site. "Growing up, John Elway was my favorite player. I just like the environment, the team and the organization. I wanted to be a part of it. I still feel like I can still play ball. I can keep up with the young people.
The reason Charles was even available is because the Chiefs decided to cut him, saving themselves about $6 million. Considering hes only played eight games in the last two seasons, its hard to blame the Chiefs for making that decision.
While it was purely a business decision for Kansas City, Charles took it personally.
Really, its behind me, Charles said. I really dont even talk about it. I love the organization, love the team. At the end of the day its a business, but its kind of personal as well. It is what it is.
Charles said he still has a lot left in the tank and feels like he can keep up with the young people. His main motivation throughout this entire process was proving people wrong after he failed to come back from a knee injury.
You can bet hed like to not only prove fans and the media wrong, but the Chiefs as an organization, too. They clearly didnt believe he could compete at a high level, opting to release him rather than paying him for another season.
Charles will now share the backfield with C.J. Anderson and Devontae Booker, accepting a smaller role than the one he had in Kansas City.