Broncos owner Pat Bowlen's son convicted on harassment charge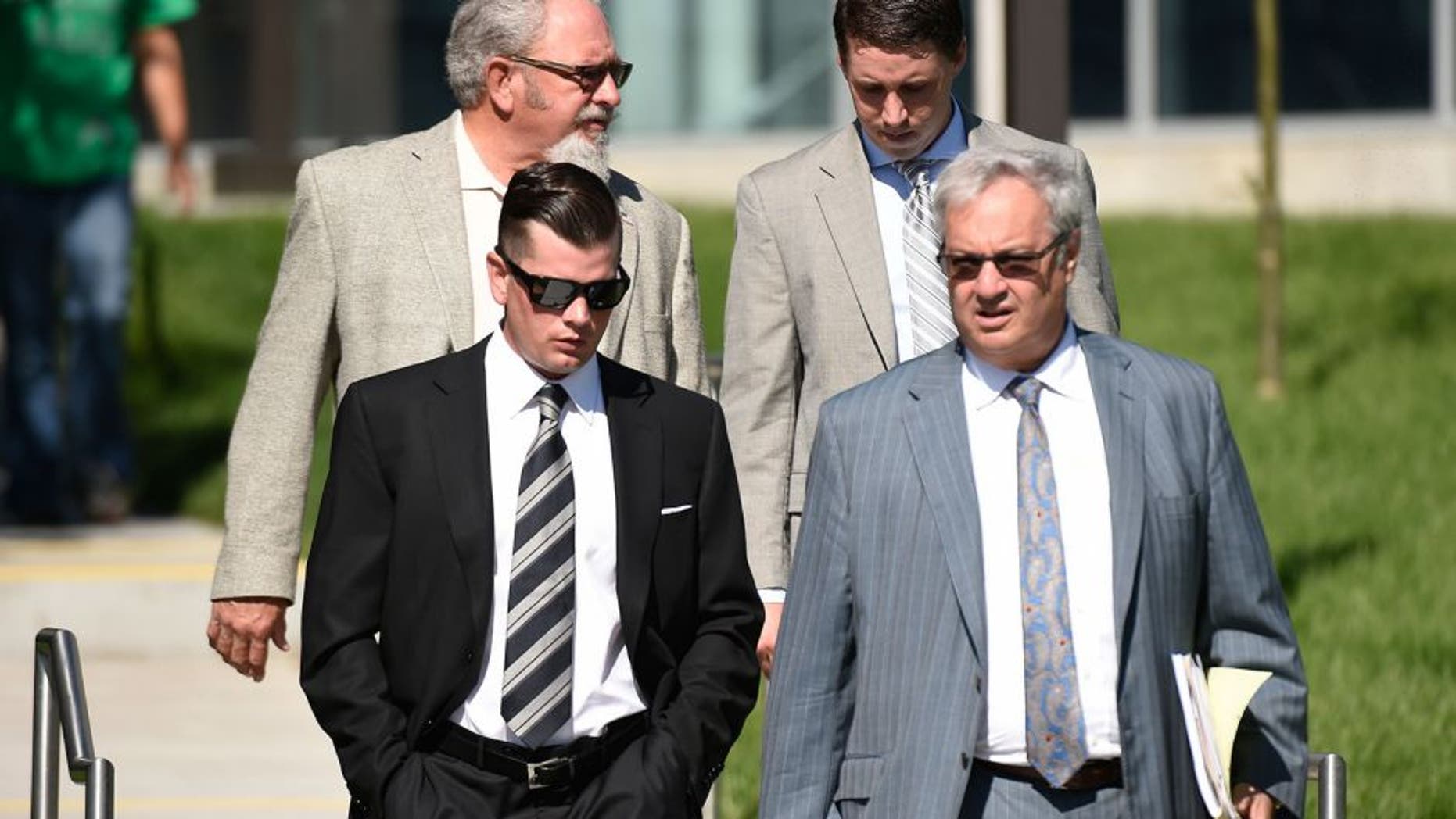 The son of Denver Broncos owner Pat Bowlen was convicted on a harassment charge Thursday in his domestic violence case, despite his protests to a 911 dispatcher that he'd "done nothing wrong."
John Bowlen Jr. was charged with pushing his girlfriend against a wall during a fight last June and then hanging up the phone when she called 911. That resulted in another misdemeanor conviction.
When the 911 dispatcher called back, Bowlen answered and went on a rant proclaiming his innocence and asserting his status in the community.
"She has had seven beers. She is 95 pounds, and she is being picked up by another male who she works out with. She is fine, and she is trying to cause a problem," Bowlen told the dispatcher. "As the blood of the city, I'm telling you right now, nothing is wrong. She is leaving my house."
He added: "I'm a man of the city, a friend of the mayor, and everybody knows exactly who I am. I've been going through a lot because I've been taking care of my dad."
Bowlen was sentenced to 24 months of probation and ordered to undergo a mental health evaluation. He also will be subject to drug and alcohol evaluations, after his girlfriend told investigatiors he was under the influence of alcohol and "whippets" (nitrous oxide) during the incident.
Bowlen, 30, has been on indefinite leave from his marketing job with the Broncos.