Broncos heap praise on former rugby star Jarryd Hayne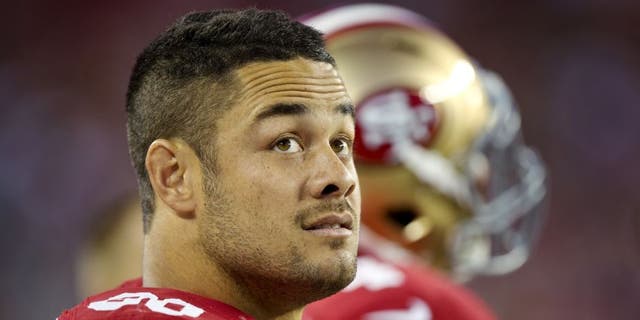 It's no surprise Jarryd Hayne has earned praise for his play in the preseason.
He's second in the league in rushing yards (117) behind only Denver's Ronnie Hillman (120) after two games. Hayne has also totaled 108 yards on five punt returns (21.6 yards per punt).
There's no question he's looked like one of the best players on the 49ers roster.
The Broncos got their first look of the former rugby star during the teams' joint practice and came away equally impressed.
"You could tell he's real comfortable with the football,'' Broncos linebacker Von Miller said, via ESPN. "You could tell running the ball he looks real comfortable. He was catching punts … and running. He looks real comfortable. I'd like to think if you could play rugby, you could play football."
Broncos head coach Gary Kubiak echoed similar sentiments, per ESPN: "He's returning the heck out of kicks right now, tough to tackle."
Hayne has displayed speed, elusiveness and playmaking skills, operating out of the backfield and on special teams.
Whether the 49ers see enough in him to make final roster cuts remains to be seen.
(h/t ESPN)