Broncos extremely lucky to avoid a serious Shane Ray injury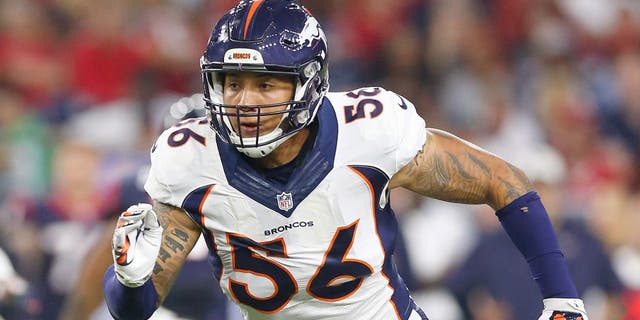 Some teams are lucky to avoid unfortunate preseason injuries. Other teams aren't.
The Denver Broncos fall in the former category. On Saturday, they could've easily lost their top draft pick, Shane Ray -- but the linebacker emerged from a gruesome pile-up unscathed.
The Missouri product had his right knee rolled up on after applying pressure to Texans QB Tom Savage. He left the field on the following play under his own power, but with the help of two team trainers.
https://twitter.com/TroyRenck/status/635269835790790657?ref_src=twsrc%5Etfw
The Broncos are counting on Ray's pass-rushing prowess. To lose him this early in the season would be a crushing blow to both team and player.
Semi-miraculously, Ray avoided any kind of injury whatsoever. He even returned to the game.
https://twitter.com/Jeff_Legwold/status/635291101163876353?ref_src=twsrc%5Etfw