Broncos' DB: Peyton Manning will feel like he's 'running on broken glass'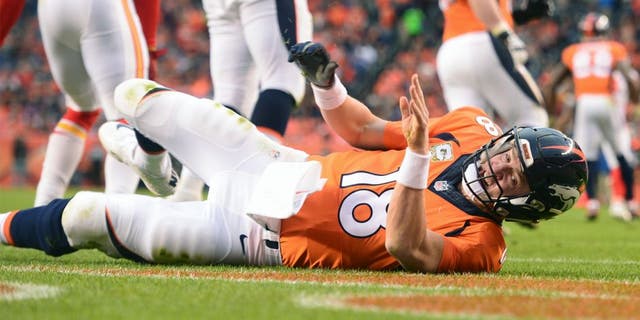 Walking comfortably might be tough for Peyton Manning, according to one Broncos teammate who had a similar injury. Aaron Ontiveroz Getty Images
Omar Bolden knows exactly how his injured quarterback is feelings these days.
The Broncos' cornerback has recovered from the same exact plantar fasciitis tear that Peyton Manning now faces. It took him nearly a month to come back.
"The pain is very excruciating," Bolden told Mile High Sports 1340 AM. "Really, it feels like you're walking and running on broken glass."
Manning fans should cringe. The quarterback isn't 26 years old like Bolden is; it could take him a lot longer to bounce back.
In the interim, he should expect tons of treatment and tons of frustration.
Added Bolden: "There's really nothing you can do besides rest. And if we had that type of time, the season would be over."