Broncos' Davis finally comfortable with his role in Denver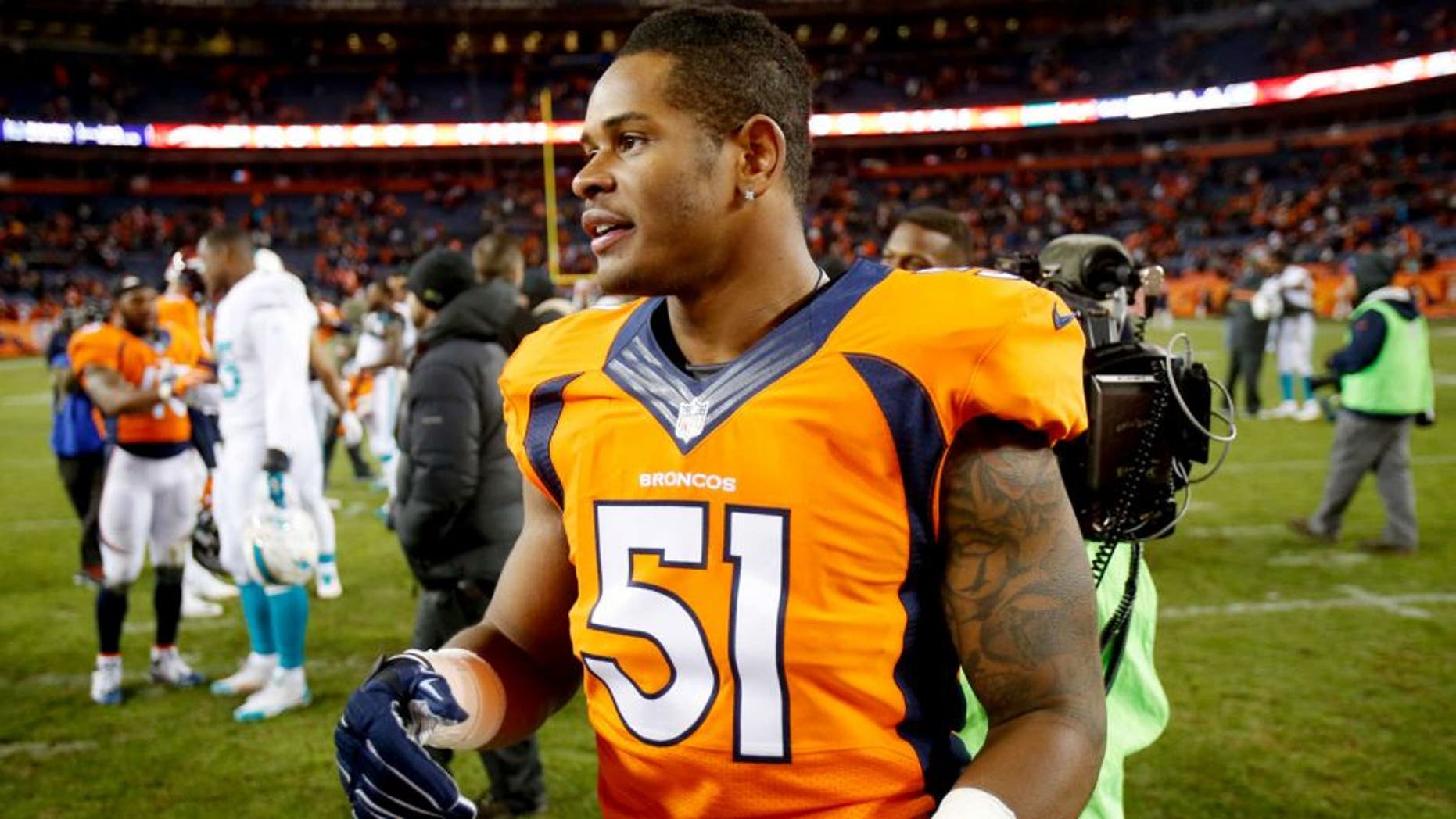 Todd Davis can finally calm down after the whirlwind ride that brought him to Denver.
He was released by the Saints in the middle of last season. He signed with the Broncos a week later. And a few weeks after that, he was starting as an emergency option after two major injuries.
That was last year. The linebacker can finally settle into his role and learn his job this season.
"It feels great," Davis told the team's official website. "I wouldn't pick a better place to be. I love it here. (I'm) working this hard, but that's what it takes to be a championship team and I love it here."
It's a mutual feeling; the Broncos love having Davis around. Moreover, he's become a favorite of new defensive coordinator Wade Phillips thanks to his versatility and work ethic.
He'll need both to find the field in 2015. Barring additional injuries, Danny Trevathan and Brandon Marshall will patrol the heart of Phillips' new 3-4 defense.
He's used to it. Not only did Davis notch defensive tackles, but he added five special teams tackles in six games.
"(I'll be) wherever the team needs me," Davis said. "I'm going to work as hard as I can and do what I need to do on my end and whatever the team needs, that's where I'll fit."